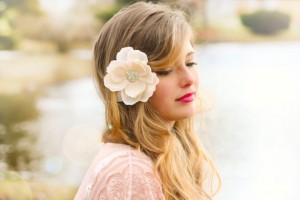 We all know that every figure fits "its dress". The expert stylist Colin Megaro has given his recommendations on the selection of clothing for different types of figure. Colin Megaro distinguishes four types of female figures. bebe.com – Shoes Sleeveless, Short Sleeve, Long Sleeve
If your figure is the "triangle", it is recommended to choose dresses slightly tapered at the waist and flared at the hips. The dress should highlight the bends – it helps make the image more feminine. Also, do not wear massive ornaments on the neck – it is better to wear big earrings, a hat or a hoop.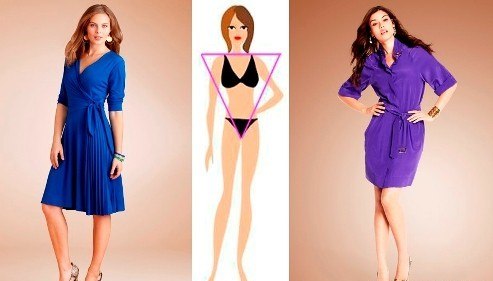 Shop The greatest selection of Plus Size Swimwear at Swimsuitsforall.com !
"Inverted triangle" figure. AdditionElle.comAs we know dark colors visually reduce, so pick your wardrobe items in the way to create the image of a dark top and lighter bottom. Here it is very important to have diagonal or asymmetric lines, diverging from the waist to the feet. As for accessories: Use medium size belts, and carry a handbag at the hips level. This combination highlights the shape and visually aligns it. 50% off Jeans from Rich & Skinny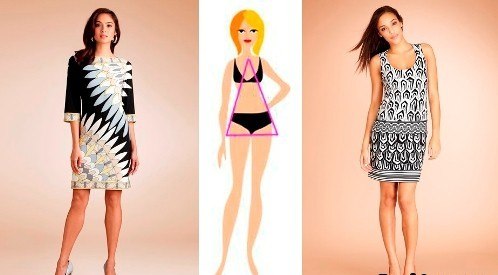 Dresses are a great choice for women with the "box" figure. Choose the dress that will "hug" you at the waist. Long sleeves will bring the image of elegance. From accessories use necklaces and chains, they are visually stretching the body, but avoid bracelets or other jewelry on her wrists. Always For Me plus size lingerie sale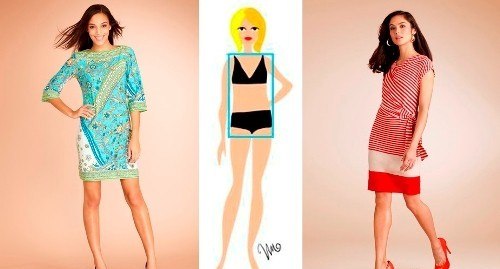 "Sandglass" type of figure is the one to which all other types of figures try to come, so the main task of women with such a figure is maintaining a balance of perfect proportions. For them ideal dress will be with a V-neck and a slight accent on the upper and lower body. Always great will be looking anything that accentuated the waist. Accessories should be to suit your size, but be careful not to overload yourself.