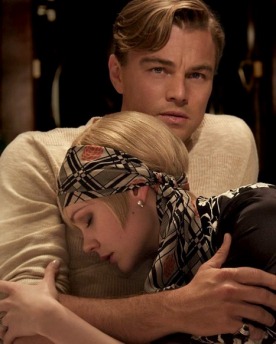 The first trailer for the "The Great Gatsby" movie has just started on the internet. Luxurious Daily Deal! Save up to 90% On a Luxury Timepiece – Save Big at TheWatchery.com.
The director Baz Luhrmann of a new F. Scott Fitzgerald adaptation was loved by us for the "Moulin Rouge" movie, "Romeo + Juliet" and advertising perfume "Chanel № 5" with Nicole Kidman in the leading role.
Judging from the trailer, the new Baz Luhrmann movie returns to clip style, which he used in his earlier works, and which eventually brought him success. Custom Locket Jewelry
A memorable soundtrack, colorful costumes, fireworks on the screen, and other proprietary ingredients "Moulin Rouge" and "Romeo + Juliet" style can be seen in the "The Great Gatsby" movie. $500 Off Ladies Rolex Datejust
The cast is reminiscent of "Romeo + Juliet." DiCaprio in the role of Gatsby's is smart and youthful, and youthful face Carey Mulligan resembles a young Claire Danes.
If we'll talk about fashion component of the video, pay close attention to the luxury jewelry on actors. All of them were created by jewelers Tiffany & Co., who worked together with the director on the film.
Baz Luhrmann once again going to bedazzle us with tons of firework lights, chic suits and, of course, shining diamonds in jewelry Tiffany & Co.