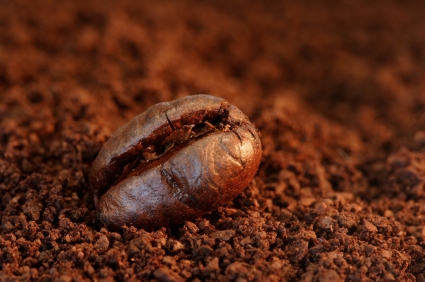 Coffee scrub helps reduce appearance of the "orange peel" cellulite. Ground coffee is a common ingredient for anti-cellulite scrubs and peels.
How to make anti-cellulite coffee scrub? 
Here's a simple recipe for anti-cellulite coffee scrub.  Fill 100 grams of ground coffee with boiling water to a thick mass. Leave the mixture for 15-20 minutes in a sealed container. Then add in the midst one tablespoon of vegetable oil and mix thoroughly. You need to steam the skin well before starting the pilling. Take a hot bath, shower or sauna. You can use a scrub now. Massage the coffee scrub into your problem areas for at least five minutes, then rinse it under a strong jet of cool water. Cosmetologists promise that if you do this procedure regularly, the skin becomes smooth and silky, it increase its tone and elasticity, as well as reduced cellulite .