NEW SHADES SHADOW AND THE NEW mascara from Georgio Armani.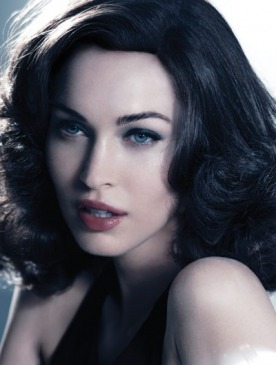 Giorgio Armani will present a new palette of eyes shades Eyes to Kill and Eyes to Kill Stretch and lengthening mascara in March 2012.
There will be new colors in the range of Eyes to Kill shades: purple, blue and beige.
Mascara will come in classic black and limited edition shades of purple. This new addition to the range of George Armani mascara collection. First was Eyes to Kill, then voluminous Eyes to Kill Excess. New Eyes to Kill Lash Stretching Mascara designed for maximum elongation.
In a new ink formula of Armani Eyes to Kill Stretch achieved a balance between soft and hard micro wax and polymers. The micro wax helps mascara lay on the eyelashes without lumps and hold bend; the polymers are responsible for ensuring that mascara is easily applied over the entire length.
The brush of Armani Eyes to Kill Lash Stretching Mascara has an asymmetric shape: its flat side has short setae on the diagonal, which allows you to capture every eyelash from the roots. And the other rounded side of the brush helps to extend each cilium.