Pronovias wedding dresses are very popular in America and Europe. Therefore to miss the news about the fashion show 2013 is impermissible! Fashion designers Manuel Mota and Elie Saab created just magical wedding dresses collection in 2013 season. As a result the National Art Museum of Catalonia (Barcelona) has gathered nearly 2,000 guests.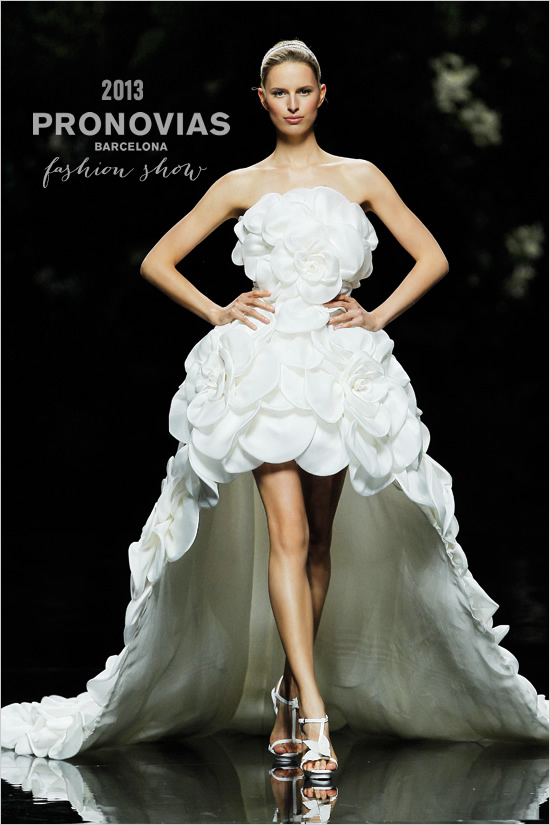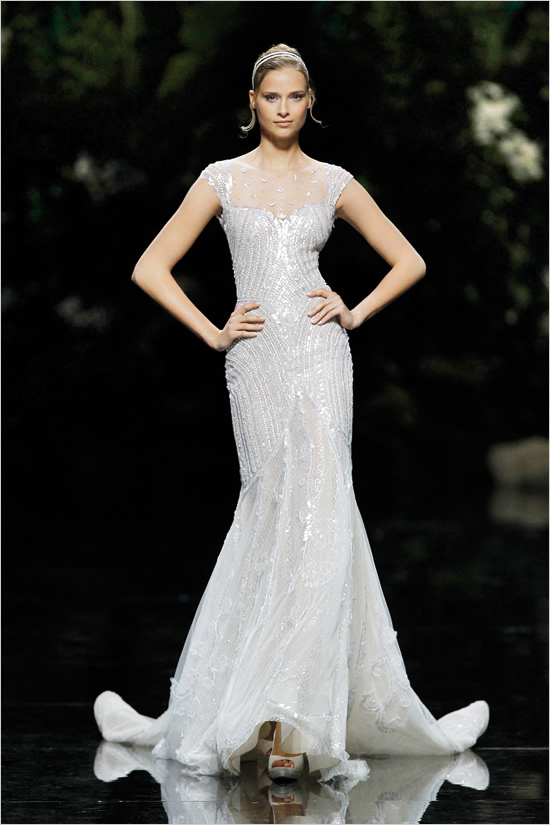 The theme of the show was «Le Jardin des Rêves» («Garden of Dreams"), so the background podium was decorated as a greenhouse. And every dress seemed like a flower of this beautiful garden … amazing, elegant and fresh. Like the look of designers Pronovias.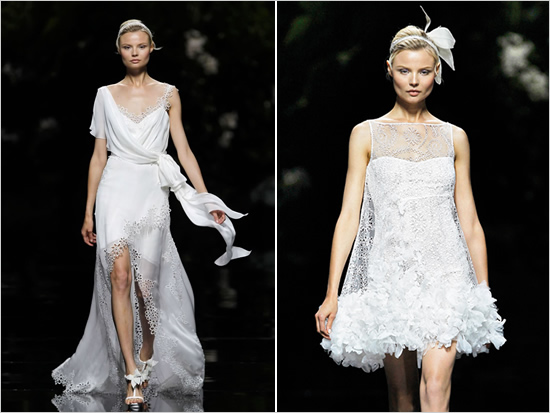 On this magical wedding dresses collection show Pronovias 2013 was shown about 80 dresses all together. The explicit emphasis on wedding fashion was made by flower theme (it becomes clearly in favor), but also many wedding dresses had particularly romantic feel, bordering with contemporary skirt cut and length.