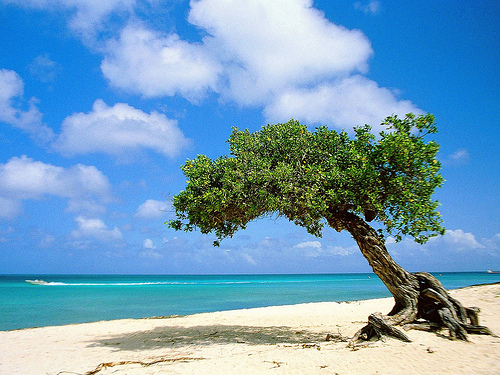 Shimmering seas and sunny skies make chain of tropical Bahamas islands a fantastic getaway year-round!
Wish you could get jump on beach season? Here is our Bahamas trip advisor! You can – and you don't have to travel far to do it! The sunny Bahamas islands are close-to-home, easy-to-get-to island paradise where it's summer all year-round!
Just 50 miles off coast of Florida lies the first in the sun-splashed island chain known as Bahamas. Sprinkled over 10,000 ocean miles, this 700-island archipelago boasts soft-sand beaches and some of the clearest water on the planet, with visibility of more than 200 feet!  And the beauty of Bahamas islands extends beyond the beach. On the two main Bahamas islands of Grand Bahama and Nassau/Paradise Island and on the stuning Out Islands, inland lagoons and lakes, dense pine forest and lush mangrove-shaded estuaries create ecological oases, while costal ports, culture-rich and amenity-filled cities offer sophisticated shopping and attractions. Whether you plant yourself in the sand at one of many Bahamas resorts or spend your vacation island-shopping, you'll get the spectacular summer preview you're dreaming of!
Bahamas trip advisor: Paradise Island
Connected by bridge to New Province/Nassau, this Bahamas island is home to Atlantic Resort, with its awesome aquarium, Vegas-size casino and kid-pleasing pool, water and lagoons.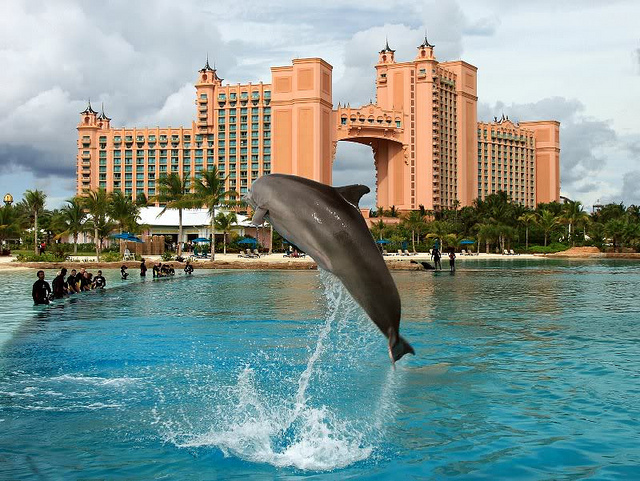 Bahamas trip advisor: CABLE BEACH
The weather in Nassau Bahamas island is absolutely perfect! Edged with aquamarine waters, Cable Beach is 2.5 mile stretch of sand and is the most famous beach in Nassau!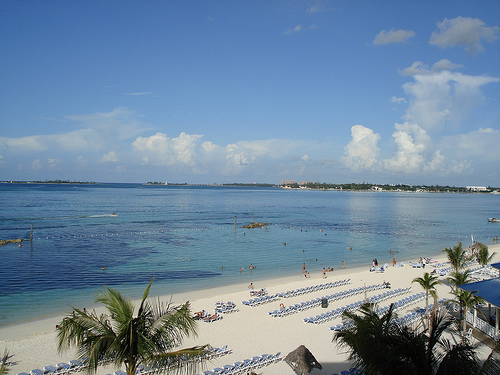 Bahamas trip advisor: ELEUTHERA
This laid-back, 110 mile-long, 2 mile-wide Out Island is home to the stunning Pink Sands Beach!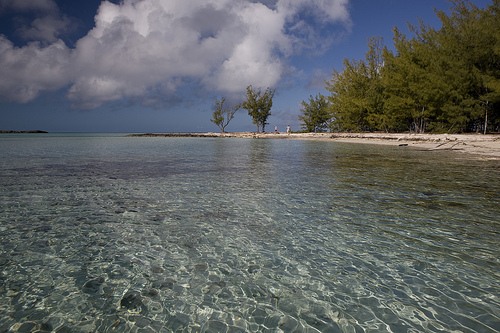 Bahamas trip advisor: THE ABACOS
Abacos islands are a top sailing and boating destination. On land, explore seaside villages, visit the Hope Town Lighthouse and go birding in Abaco National Park.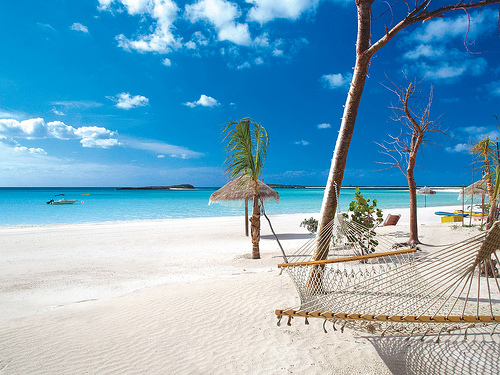 Bahamas trip advisor: LUCAYAN NATIONAL PARK
In this 40-acre, Grand Bahamas eco-destination, check out the under-water caves, hike nature trails, kayak shallow estuaries and enjoy a picnic on Gold Rock Beach.