Hair ponytails, cute ponytail ideas:
pony tails
Ponytails can be often seen at the Fashion Week. Stylists try to make not just little simple pony tails, but they often want to create it with some interesting elements, so it won't look boring and ordinary. Here is an easy but effective move to do hair ponytails.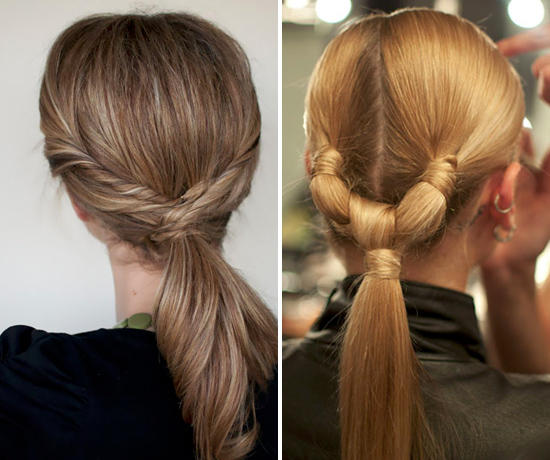 The easiest way is to leave the side locks, and then envelop the base of the tail. However, we want to make hair ponytails a little more difficult in this hairstyle. By the way, it is also suitable and for not very long hair.
Cute ponytail ideas
Step 1. Divide hair into three parts. Do not yet touch the two parts that are closest to the face. Сlip it, so they don't interfere with your work for now. Make a high ponytail from a central part. Fix the pony tail with rubber band.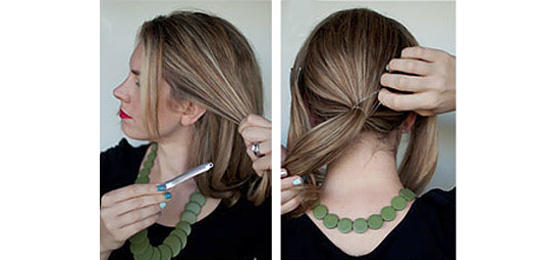 Step 2. Now let's getting started with two sections that were left. Each section should be divided into three equal parts. Then twist the cords starting from the lowest part. Each little cord wraps around the base of the tail, and then fasten the end with the hairpin.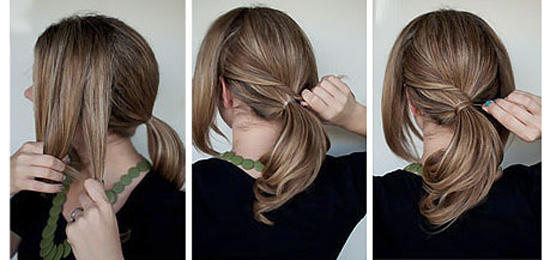 Step 3. Repeat the same with the other side. If your hair is long, then make a few turns of the cord around the base of the ponytail. An easy way to fix the hard edge of the harness is at first  hold with hairpin its edge, and then insert this hairpin into the base of the tail.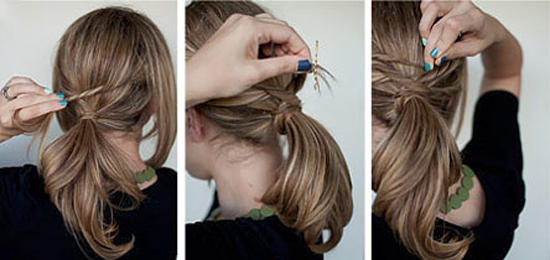 You can make a really nice romantic stylish cute ponytails if you curl he hair first with large curlers or an curler iron.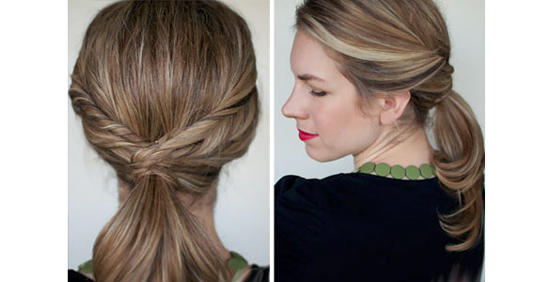 If you prefer straight hair, then such  hair ponytails will create an evening hairstyle, where straight hair will contrast with a twisted texture of flagella.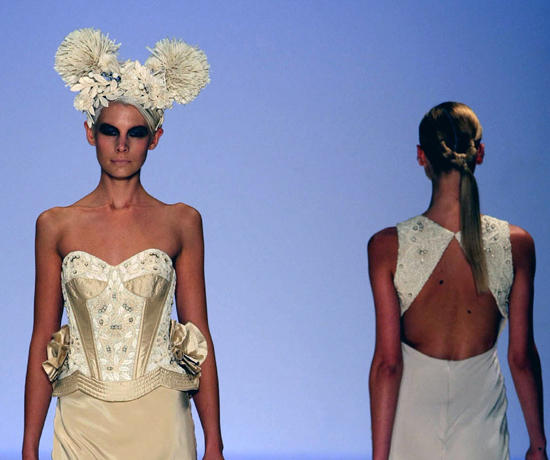 Another option of the stylish cute ponytail ideas from the Australian Fashion Runway Week at the  fall 2012 collection by Aurelio Costarella.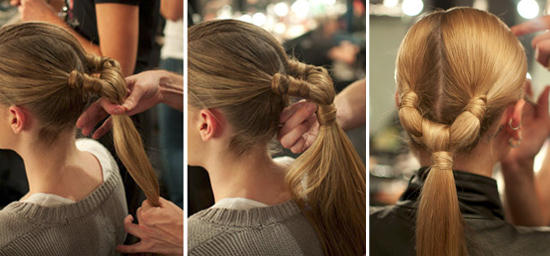 Here are brief instructions on how to do this cute ponytail:
1. Make two identical pony tail, secure it with rubber bands. Follow the symmetry of this hair ponytails is an important point.
2. Then take one strand from each pony tail and wrap it around the upper base of the pony tail. Secure сlamp the ends with invisible hairpin. The stylists at shows use this trick for hair ponytails so the ends are not getting out of the hairpins: They make a hair teasing locks at the end, then it will not slip out of hairpins and will hold fast.
3. Tie two of the pony tail together, the way you tie a tie or a scarf in a single node.
4. Secure the tail first with rubber band and then take separate strands from the resulting pony tail and hide the rubber band by wrapping it several times around it.