Refined femininity in the spirit of the American 1950s are back in fashion. Copy the style of "Stepford wives," but your attitude to life reserve the same.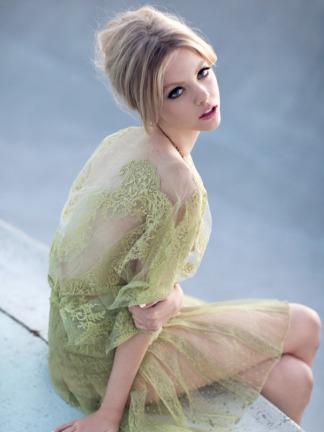 Skirt and top laces, necklaces are all from Valentino.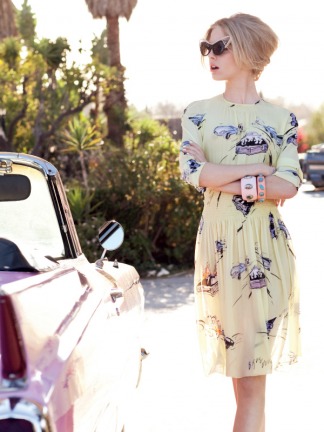 The dress from Prada; sunglasses from A-Morir; vintage bracelets.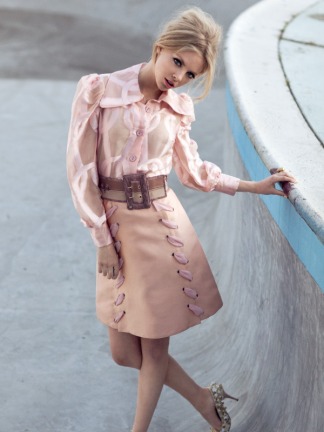 Skirt, blouse, belt – everything from Viktor & Rolf; shoes – No 21.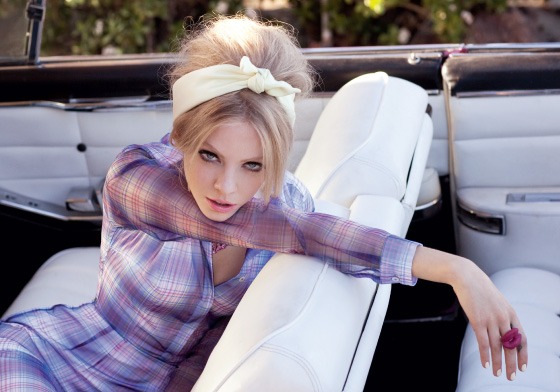 The dress by Jil Sander
The head ornament by Jennifer Behr
Necklaces by Tom Binns
Ring by Elephant Heart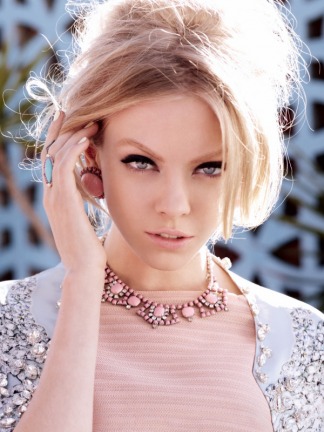 The dress by Dior
 Jacket decorated with sequins by Valentin Yudashkin
Ring by Artemis
Clips, necklaces are vintage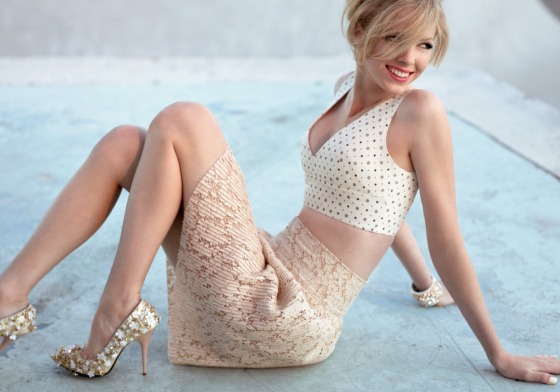 Skirt & top by Miu Mi
Shoes by No 21
Bracelet by Vionnet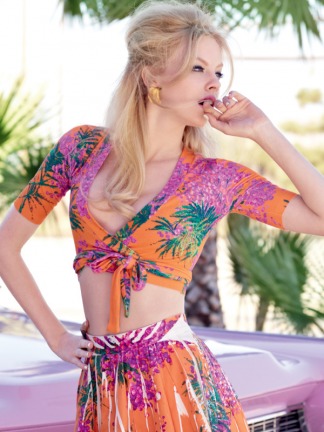 Top, skirt by Blumarine
Vintage earrings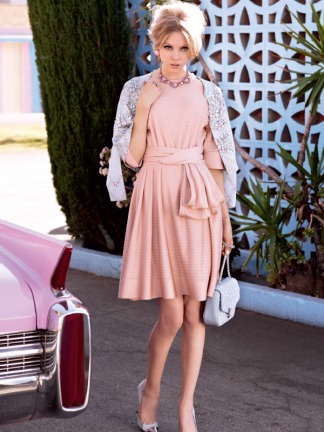 The dress from Dior
Jacket decorated with sequins from Valentin Yudashkin
Handbag from Chanel
Shoes from Louis Vuitton
Clips, necklace and ring are vintage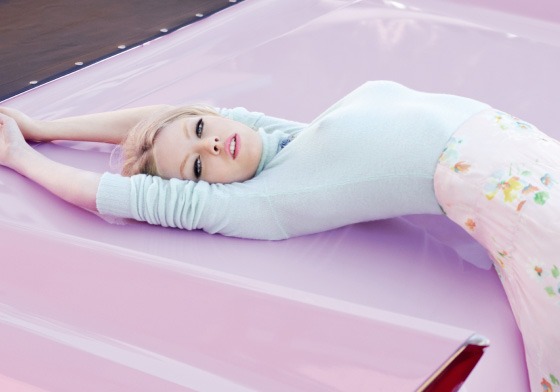 Cashmere sweater and silk skirt from Ralph Lauren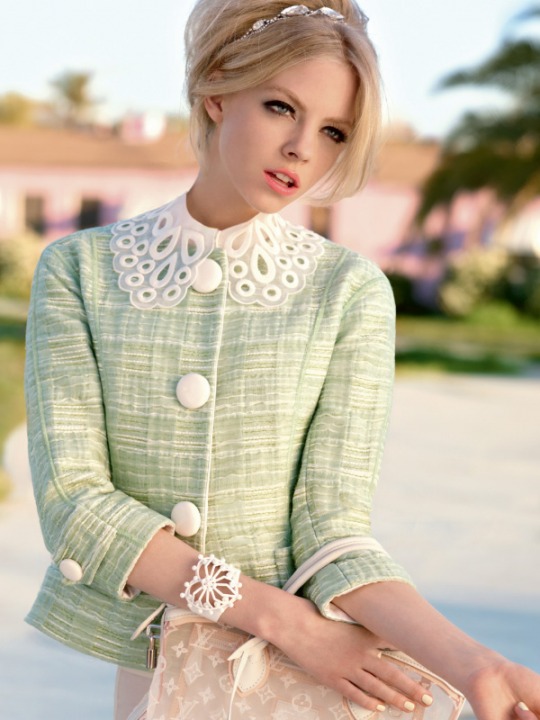 Jacket, skirt, collar, and bag are from Louis Vuitton
Head ornament by Jennifer Behr
Bracelet by Eddie Borgo
Photography: Kayt Jones