Here is top 10 list of pro secrets, fun summer trends, and brilliant, joyful nail polish colors.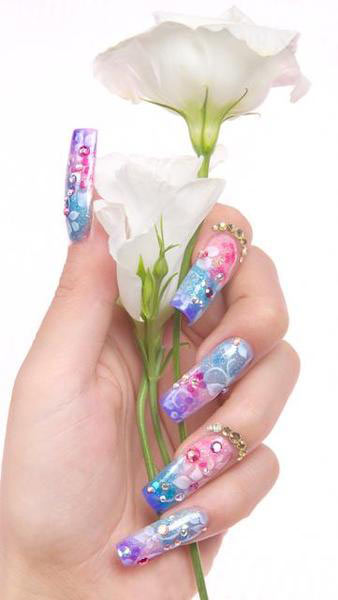 1. BEST POLISH PAIRS
This summer, go a little crazy with your mani-pedi combos. "Mix it up!" says Ji Baek, founder of the Rescue Beauty Lounge nail collection. "Just keep the more intense shade on your toes." Here, our fave duos (clockwise from top left):
Red + sky blue: Revlon Nail Enamel in Red Bikini, $4.99, and Thakoon for Nars Nail Polish in Kutki, $18
Lilac + mint green: L'Oréal Paris Colour Riche Nail in Butterfly Kisses, $5.99, and Sonia Kashuk Nail Colour in Fairy Princess, $4.79
Coral + citrus: Butter London 3-Free Nail Lacquer in Trout Pout, $14, and Deborah Lippmann Nail Lacquer in Yellow Brick Road, $16
Raspberry + teal: Estée Lauder Pure Color Nail Lacquer in Purple Passion, $19, and E.L.F. Cosmetics Nail Polish in Teal Blue, $2
Lavender + silver: Laura Mercier Nail Lacquer in Lavender Cloud, $18, and OPI Nail Lacquer in DS Radiance, $12.50
Copper + peach: CND Colour in Copper Chrome, $9, and MAC Cosmetics Beth Ditto Nail Lacquer in Life and Beth, $15
Electric blue + pink: Rescue Beauty Lounge Nail Polish in Cuprum, $20, and Essie Nail Polish in Camera, $8
2. THE FAST AND COMPLETE AT-HOME PEDICURE
Who has an hour to spend over their feet? This 10-minute pedicure comes right of Jin Soon Choi, owner of the Jin Soon Natural Hand & Foot Spas in New York City.
1. File your toenails into a soft square shape. "Nails that are too rounded can grow into your skin," she says. Smooth any rough edges left from filing with a nail buffer.
2. Squeeze a dot of liquid cuticle remover onto each toenail (Choi likes Sally Hansen Instant Cuticle Remover, $5.95) and rub it in. "This helps dissolve any dead skin," she says. Wait 15 seconds, then push back cuticles with an orange stick.
3. Apply a base coat. "It's crucial for a lasting pedicure," says Choi; follow with two coats of color. Finish with a top coat like Orly PoliShield, $10. It'll take up to an hour for toes to dry, so wear sandals or flip-flops afterward to be safe.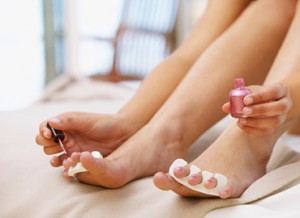 3. CELEB SIGHTING: THE ACCENT MANI
Spotted on stars like Beyoncé, the accent mani is a nice, with a twist on your everyday manicure. "If you're not into full-on nail art, it's a way to still be trendy," says celebrity manicurist Deborah Lippmann, who works with Madonna. And it couldn't be easier: Just choose two contrasting nail colors (like Beyoncé's pink and green combo, or any of our mani-pedi matchups from earlier), brush the bolder hue on your ring finger, then paint the rest of your nails with the tamer shade.
4. GEL MANI NEWS
Salon gel manicures are everywhere now, and while fans love how the color stays chip-free and shiny for up to two weeks, experts warn that the treatment, which involves filing off the top layer of each nail before applying the color, can leave nails cracked and brittle. Now two services available nationwide offer the same results without that damaging step: CND Shellac Power Polish, $25 to $45, and GelColor by OPI, $35 to $55. We've tried both, and their color lasts just as long as other gels–minus any of that rough stuff.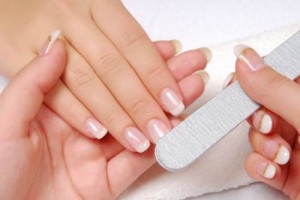 5. BE A BUFFER
Bare nails can look super-pretty–if you buff 'em. "It takes less than a minute and makes them so shiny," says celebrity manicurist Kimmie Kyees, whose clients include Salma Hayek. Look for a buffer with at least two different sides: a gritty one for smoothing and a soft one for polishing (try Revlon CrazyShine To Go, $3.99, or Ms. Manicure Block Party, $1). Move the rougher side back and forth in an X shape over each nail so you reach the nail corners, then repeat with the softer side. "You can do it weekly–but scale back to every other week if your nails tend to split," says Baek.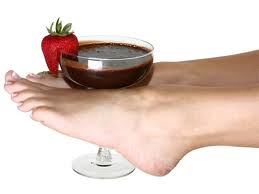 6. SOOTHE YOUR SOLES
Even perfect polish can't hide the toll a new pair of sandals can take on your feet. To keep calluses in check, use a large file on dry skin (try Diamancel foot file #20, $38), then slather on a rich cream like LCN Urea 40% Chapped Skin Cream, $17.90. To prevent painful blisters, "smooth lotion on the spots of your feet that rub against the shoe," says Suzanne Levine, a board-certified podiatric surgeon in New York City and author of Your Feet Don't Have to Hurt. Or try Dr. Scholl's Blister Defense Anti-Friction Stick, $7.99. Resist the urge to pop a blister, unless it's somewhere unbearable. "In that case, sterilize both the area and a needle with rubbing alcohol," Levine says. "Prick the bubble, then cover it with a Band-Aid." Change the Band-Aid daily–and skip salon pedicures–until the skin heals.
7. NAIL ART FOR GROWN-UPS
Try one of these cheapie ways to snazz up your nails. Come on: It's summer vacation!
1. Sally Hansen Salon Effects Real Nail Polish Strips, $9.99. These strips–which are made of actual polish–go on like stickers and last for at least a week. Our favorite: Girl Flower.
2. Pure Ice Magnetic Attraction Nail Polish, $4.99. Paint on the polish, hold the magnetic bottle cap over each wet nail for 30 seconds, then watch in amazement as groovy ripple patterns emerge.
3. Topshop Make Up Nail Art Pen, $12. Unleash your inner Keith Haring with these polish markers, which make it easy to doodle designs on bare nails or on top of dry polish.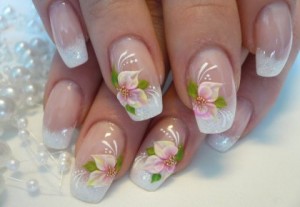 8. FIX A CHIP–FAST
When your mani starts to crumble, there are two ways to salvage it. If the polish chips at the nail's edge, "file it off with the softest emery board you have," says Baek. "Gently move the board in one direction until the bare spot is gone." Then apply a layer of top coat. If you've nicked the color, try this trick from Lippmann: Wet the pad of your finger with polish remover, then smooth it over the gash. Let it dry, then dab–don't paint–the shade into the crack. Wait a minute, then paint the entire nail with a layer of top coat.
9. MAGIC ERASERS
New polish removers that don't spill or drip? We likey.
1. Essie The Nail Corrector, $14, and Cutex Corrector Pen, $3.99. These felt-tip markers filled with remover are the perfect size for dabbing off color that has seeped onto your cuticles. No more Q-tip fuzzies getting stuck in your polish–genius.
2. Sephora Collection Instant Nail Polish Remover, $9.50. It's like a squeegee for your digits: Just slip each nail into the remover-soaked sponge in the jar, twist it back and forth, and you're squeaky clean in seconds. (And for some wonderful, mysterious reason, it's fume-free.)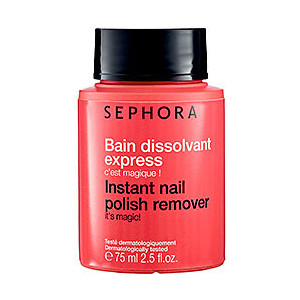 10. THE BEST WAY TO DRY YOUR NAILS
We've tested all the speed-dry options–the fans and heat lamps, the drops and sprays–and found that the only thing they shorten is a manicure's lifespan. "I've stopped using all of it and instead just let my nails air-dry for 15 to 20 minutes, and the color lasts a full week or longer," says REDBOOK beauty director (and manicure addict) Victoria Kirby. Baek seconds this: "Sprays and drops can cause the polish to chip sooner, and all the dryers really do is keep your hands occupied for 10 minutes so you don't smudge the polish," she explains. For extra protection, we swear by Daby Nail Hardener, $13.95. This industrial-strength top coat acts as a shield between your polish and the world. Our manicure looks just as fresh on day 10 as it does on day one!