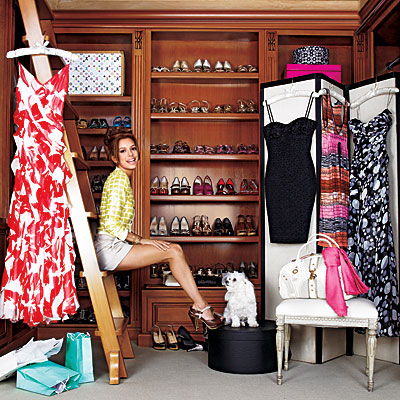 What Every Girl Should Have in Her Closet:
–      Long pants.
–      Short skirt (just above the knee).
–      Long skirt (grazing the shin).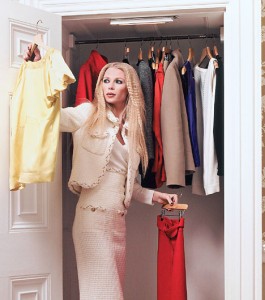 –      Camisoles (every woman should have camisoles in her closet with adjustable straps for finer dressing and Lycra layering pieces).
–      Shirts (every girl should have shirts in her wardrobe that are a variety of lengths, cropped at the top of your abdomen, cropped below your belly button, and tunic).
–      Cardigan (sets with camisoles).
–      Sweaters (every woman should have different textures and qualities of sweaters in her closet).
–      A couple of LBDs (little black dress).
–      A trench coat (tan or black)
–      A sheath dress (black or red)
–      A couple of dusters (short for petite and long for tall women; double knit, crochet, tape yarn, burn-out velvet).
–      A great black shoulder bag.
–      Comfortable, well-soled shoes.
–      Shawls (always dresses up a casual outfit on cool or cold nights).
–      Reliable undergarments (panty-line free).
Valuable tips:
It's better to buy four quality pieces of clothing per year instead of running out and reacting to every 10 % off or 40% going-out-of-business sale. We buy too many things that we really don't need. On-sale items are usually out of season two times over. Why wear something that is yesterday's news? My sale items used to hang in my closets with price tags still on them for years.