Women's Accessories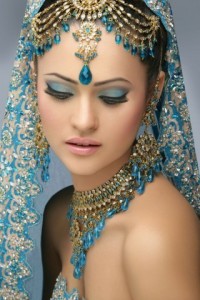 Fashion Emergency Tips for Women's Accessories
To store earrings, necklaces, pins, and most other accessories, go to JCPenney or any fish tackle store and buy a clear organizer box. Then, when you look for an item you'll find it easier than by searching in a regular jewelry box.
According to where you are and what time it is, accessories should vary in color, value, and size. For work wear the pearls or simple god or silver pieces. Keep the baubles and glittering for night!
When we are talking fashion emergency tips for women's accessories, don't wear too many accessories all at once. No more than three of the following pieces should be on your body at one time: hair accessories (hair accessories not include ponytail ties or basic black headbands), bracelets (other than a grouping on an arm), necklaces, earrings, rings, watch, anklet, brooches, or pins.
If your fingers are plump, stay away from too many rings.
Very important fashion emergency tips for women's accessories is if you have a short neck, stay away from the long and dangly and the chandelier trend in earrings.
If you are petite, keep your accessories simple or they will overwhelm you. If you have a large frame, you can handle large cuffs and an abundant layer of cascading semiprecious-stone necklaces.
Here is another fashion emergency tip for women's accessories: don't call attention to a large bust with brooches and pins.
Remember, less is always best. Let one major piece of jewelry stand out.
Don't mix your metals! Wear gold with gold and silver with silver/platinum/white gold. Wear like with like. If you decide to wear silver for the evening, then do it all the way down to the hardware on your purse. Don't wear a silver charm bracelet with silver rings with a gold watch and a gold chain shoulder-strap purse. A versatile investment regarding purses is to find bags without hard-wear at all so they will better match whatever jewelry you choose to wear. This way you can use one bag with many different accessories. If you want to mix it up, buy a two-toned watch so whatever jewelry you wear works with the watch.