Maxi Skirt Outfits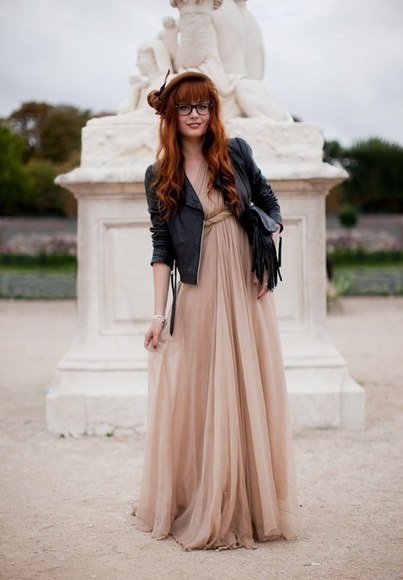 One of the notable trends returned to us from the past is the maxi-skirt trend. Spring and summer 2012 it will be at the peak of popularity.
Many women choosing the fabric are wondering which one is better?
For a warm spring and summer take a chiffon maxi-skirt. It is the most lightweight and comfortable maxi skirt outfits.
Color for Maxi Skirt Trend
Well, just let your fantasy to work here. Any color maxi-skirt with the right top will look stylish. Black and pale peach are a favor this season.
How to wear maxi-skirt?
Black skirt can be combining with any color top or blouse. Others colors must be chosen by color. It is preferably that the top was a bit "lighter" then the maxi-skirt trend. If you have a skirt with large colorful prints, then choose a plain top. Solid maxi-skirt trend gives a wider choice of tops.
Shoes for  Maxi Skirt Trend
Most preferably shoes with heels because of the maxi-skirt/ It is visually lengthens the height, and in high heels you will look even taller and slimmer.
But you can wear some ballet flats \ sandals and other footwear on a flat sole. Maxi skirt will look good with it too.
The Myth, "maxi-skirts are not for small girl" is nonsense, because in fact maxi-skirt increase the height and make woman look slimmer. So do not be afraid to wear maxi-skirt trend.