Spring/Summer 20I3 MACRO TRENDS
The lifecycle of a trend is now a minimum of a two- to-three season curve.
For S/S13 watch out for the hi-lo hem skirt and the printed trouser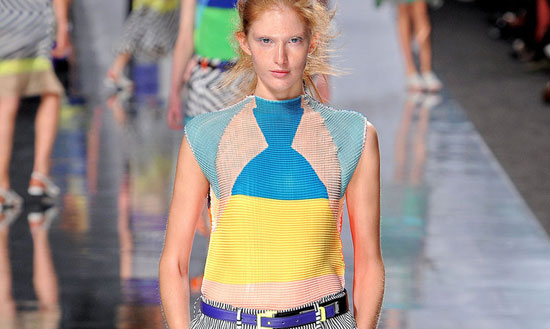 IDIOMATIC
Idiomatic. First macro trend for S/S13, has a colour palette of synthetic and vibrant brights sitting alongside warm midtones and hazy pastels
Pared back tailoring is key for formal looks, with elongated and unstructured silhouettes having simple, almost naive, details A contrast of matte and hi-shine fabric finishes is also featured a lot here.
In occasionwear, keep the look sophisticated. Crisp shift dresses, lace skirts and couture tees with embroidered detailing and coloured underlays add a hint of colour to otherwise cool whites and pastel hues. In casualwear there is a bolder colour approach with lucid brights used on retro 1980's silhouettes such as jersey skirts and layered tees.
The youth market will embrace the ribbed vests in mixed prints and chunky stripes worn together to create a play on scale. Stepped hems and irregular ties are a key
THE STORY OF NOW
Our second macro trend. The Story of Now. looks at every thing that makes reality today; the new and :he not so new. the jarringly ugly, and the achingly beautiful Inspired by postmodernism, this trend references sportswear styling.
Colourwise. childlike brights are worked together with blue-tinged neutrals, while rose shades work well for traditional
florals. For women's casualwear. a collection of 1990's inspired silhouettes have a utility vibe. The dungaree is a key item to watch if you are retailing in the youth market. Watch out also for the biker jacket presented either in a new, softer 1980's silhouette or very neat and angular. Braces and halter details on tops offer a new direction, bringing sportswear and utility looks together on simple dresses and vests. Paper bag waists lead the way for trouser and skirt waistlines. Look out for these on denim shorts and peasant skirts.
Tailoring is also given a sporty vibe and you should see some colour blocking but with minimal surface texture for sleeveless tailored jackets and slouched trousers. Fabrics are mainly matte here and the sports update comes via bonded and double-faced materials.
WONDERLAB
Our last macro trend. WonderLab, creates a path through modem science and technology and is a 21st century approach to apparel. Chemically bright colours sit alongside warm sandy pale tones and pastels.
In casualwear. this trend translates as a print-driven sportswear story with hi-tech fabrications, contrast paneling, drawstring waists and new silhouettes. The track skirt updates the maxi, with a slim shape in perforated nylon and an elasticated waist, while peplum waist and couture tees are strong carry-over items from A AVI 2.
Occasionwear is sculpted, covered with either densely applied sequins or has a metallic finish offering a real sci-fi feel. Shaped waists and corset fastenings cinch in soft silk fabrications, while laser cutting adds intricate detailing to leather, updating the silk carrn and pencil skirt respectively.
Fabric properties are key for this season as consumers become more conscious about garment provenance and premium and performance textiles, making your fabrication choice more important than ever.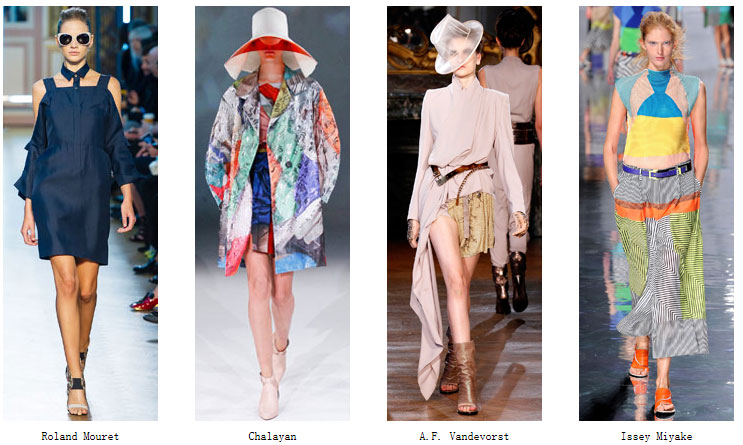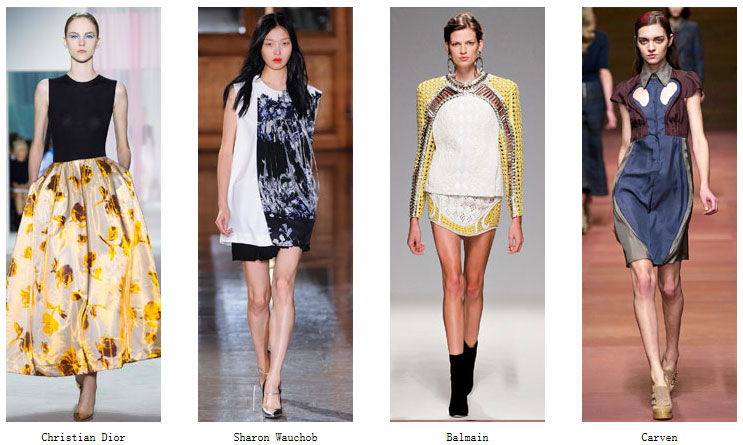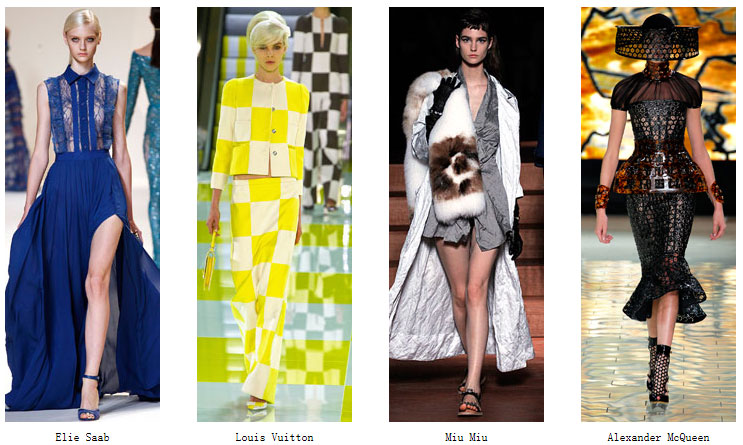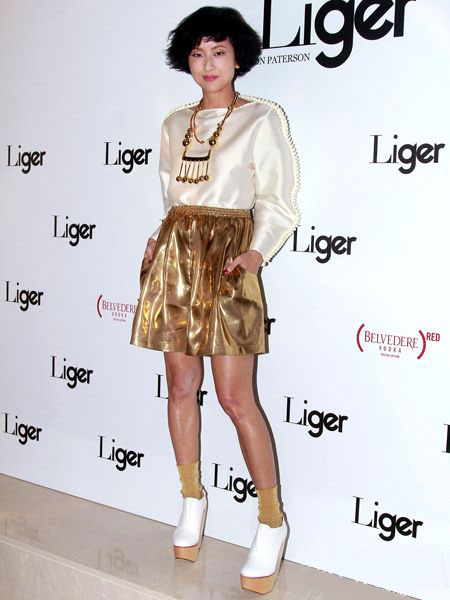 Elie Saab Pret a Porter Spring Summer 2013