Breakthrough Paleo cure for obesity!
Easy "caveman" menus are better than appetite suppressants!
For months, bestseller list have been crowded with "paleolitic" diet books: The Paleo Solution, Everyday Paleo, Practical Paleo, Paleolista and more. Smart for Life Cookie Diet Why are these caveman-inspired paleo diet plans such a hot trend in 2012? "Every day, more people discover that mimicking the diet of our ancient ancestors helps modern men and women feel great and lose weight easily.
Fact about Paleo diet!
Studies show that Paleo diet plan lowers cholesterol by 22%! The approach is also linked to lower blood pressure and fewer risk factors for diabetes and heart disease.
"Word is spreading via the Internet," reveals Colorado State University's Loren Cordian, Ph.D. "Paleo diet has gone 'viral' across the planet!"
Cordian, author of the original and most popular Paleo diet, says overweight folks report losing up to 15 pounds a week without struggle. And in a survey of thousands, 97% who tried a Paleo diet plan rated it a success; by contrast, less than 70% gave thumb-up to Atkins or Weight Watchers. "Humanity ate a Paleo diet exclusively for over 2 million years," says Cordian. "Our genes are conditioned to respond to it in amazing ways!"
Ancient menus, a new you
To figure out the foods you eat while using this huge-results approach of Paleo diet plan, just imagine living like a cavewoman. What foods could you gather for meals? If you or your husband went hunting or fishing, what might you bring back? "A Paleo diet is primarily fresh fruits, fresh vegetables, herbs, nuts, seafood, poultry, eggs and grass-fed meat," says Cordian. Prepare foods simply or get creative. Stacy Toth of PaleoParents.com says she lost 138 pounds eating yummy stuff like 'spaghetti squash with meatballs, Bacon Chicken, tacos in lettuce sups and pineapple with coconut cream." Her husband shed 65 pounds, too. "Our whole family eats Paleo diet plan food," says the Virginia mom, 30. "Everyone is excited about dinner every night!"
Paleo dieters are also excited to step on the scale each morning. "I almost cried when I saw how much I lost," admits Oklahoma City reader Sofia Hunter, 25, down 10 pounds in just 7 days. Adds Brooklyn bride-to-be Hollis Witherspoon, 30: "I lost an inch and half from my waist in a week. My wedding gown had to be taken in!"
Paleo diet power!
Here are jst a few of the reasons caveman fare works so well…
You'll eat less without trying!
In the latest study, Paleo dieters allowed unlimited amounts of food 'consumed 400 fewer calories than Mediterranean dieters, yet felt equally satisfied,'  notes lead sciemtist Tommy Jonsson, M.D., of Sweden's Lund University. One reason: As Paleo diet plan makes you eat more protein and less grain, levels of anti-hunger hormones naturally improved. Apatrim Dr. Jonsson believes other factors may also be at play. "In my opinion, a Paleo diet works better than prescription appetite suppressants. And it is most certainly safer!"
You'll burn more without exercise!
Because hunger-gatherers ate no processed foods, Paleo diet skip them, too. And that means they burn about 130 extra calories digesting each and every meal! Based on one recent study, folks who swap in unprocessed foods at every sitting can expect to boost metabolism by thousands of calories each month!
You'' block excess calories naturally!
Paleo diet plan get 45% more fiber than most folks, says Cardian. Not only does fiber help kill hunger, is also "sticks" to some of the fat we eat, preventing it from being absorbed. According to USDA research, increasing fiber intake from 18 grams a day to the PAleo standart of 36 grams means you can enjoy about 130 calories that won't count!
Be a skinny trendsetter!
Considering that Dr.Jonsson's research found Paleo diet plan lose more inches of flab than other diets, he says this really is the diet trend you must try! "I'm not surprised this diet is catching on," Dr.Jonsson tell us. "This diet evolved over millions of years to be perfect for us!"
Paleo Diet Recipes
Our nutrition team used Paleo Diet guidelines to create these naturally sliming "caveman" menus. When buying groceries, choose the least processed ingredients possible. If you can afford it, grass-fed meat is recommended. Drink as much water as you like; unsweetened coffee or tea is fine, too. Add herbs, spices, lemon juice and vinegar as desired. One last thing: While some items on this Paleo diet plan may not have been around 2 million years ago, experts say their nutrient content is very similar to caveman foods. As always, get a doctor's okay to try new diet plan.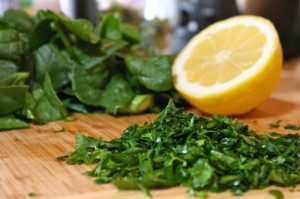 BREAKFAST (choose one daily)
Omega-3 eggs, any style
Bacon, uncured and nitrate-free
Unlimited steamed asparagus or spinach, lemon juice
Unlimited fruit
Unlimited fresh fruit salad,
A few spoonfuls toasted nuts or toasted coconut
LUNCH (choose one daily)
Paleo Mexican Salad:
–      Brown unlimited lean ground beef or bison with 1 tsp. chili powder and salt to taste; serve over a large salad with chopped tomato, red onion, chopped red cabbage, fresh cilantro, lime to taste; top with ¼ sliced avocado. Unlimited fruit.
–      Tuna, diced red onion, chopped celery, chopped olives, herbs and lemon juice to taste. Sliced cucumber or bell pepper. Unlimited fruit.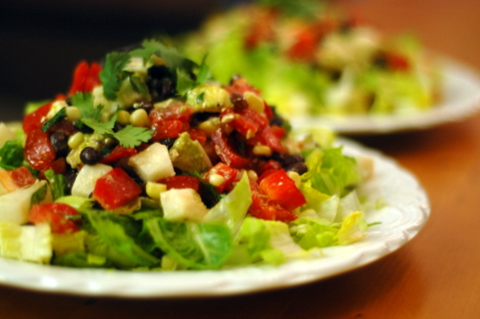 Chicken-Arugula Salad:
–      Toss unlimited baby arugula, sliced apple, red onion, fresh lime juice, salt and pepper to taste; top with chicken breast, 1/3 sliced avocado, 1 spoonful sliced almonds.
DINNER "PASTA":
–      Brown lean ground meat with chopped onion to taste; stir in ½ cup no-sugar-added pasta sauce; serve over unlimited steamed spaghetti squash tossed with chopped arugula or spinach and fresh basil to taste. 1 side salad, lemon juice and herbs to taste.
–      Chicken or steak, herbs to taste, grilled or broiled. Unlimited finely chopped broccoli and cauliflower, grated carrot, 1 Tbs. each raisins and sunflower seeds. Drizzle lemon juice. Unlimited steamed snap peas or green beans.
–      1 serving Stacy's Ultra-Yumy Bacon Chicken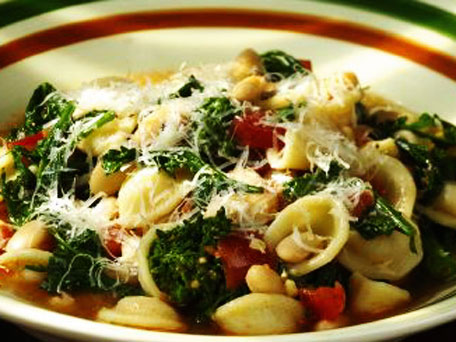 SNACKS (choose one daily)
1 small baked sweet potato
1 hard-boiled egg ¼ cup dried fruit
1 piece fruit, 1 tbs. almond butter
1 small handful almonds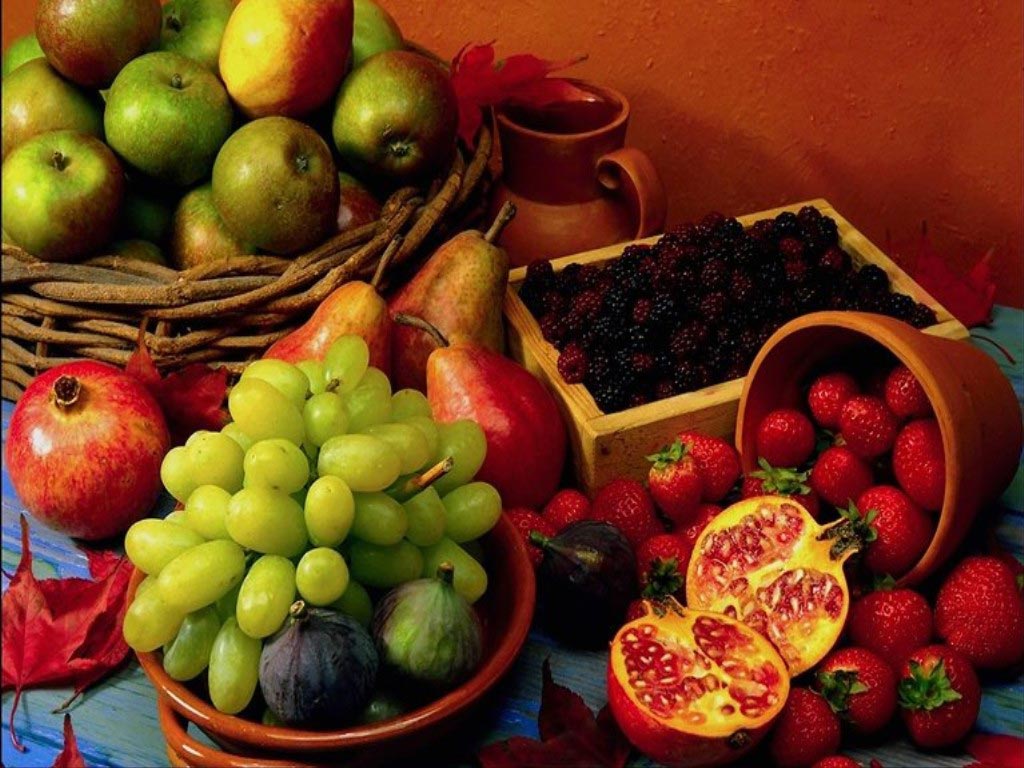 MAKE YOUR OWN MENUS!
It's easy! Just start with basic caveman staples – herbs, nuts, seafood, poultry, eggs and grass-fed meat – and create any combinations you like. Jazz things up with nut butter, coconut milk, guacamole, even a little honey. There's no need to worry about portions; just stop eating when you feel full. For Paleo diet recipe ideas, check out PaleoParents.com or EverydayPaleo.com