Interview Wear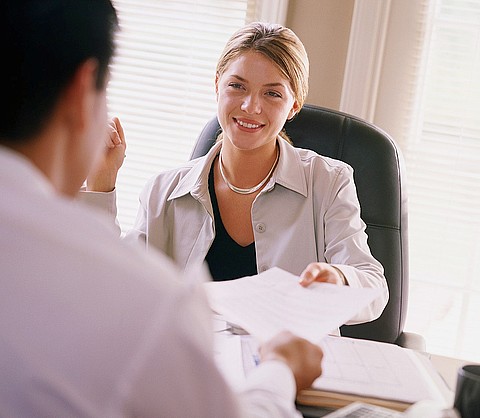 When you think of what to wear for an interview, you should know your clothes define you. Clothes define where you work, what part of town you live in, what your interests are, what kind of temperament you have, if you're neat or messy, and if you have good self-esteem.
Here are few helpful rescue-wardrobe themes that can get you on track in time for your dress for success, dress for an interview.
Type #1 dress for an interview: Buttoned Up
Lawyers, bankers, accountants, corporate businesswomen, and investment brokers. Basically, you don't want to stick out like a sore thumb by not following the dress code with this crowd. The conservative the job, interview wear less is best regarding makeup, hair style, and color.
What to wear for an interview and job:
Well groomed is a key. A crisp white button-up shirt (French cuffs are beautiful on a woman, especially when you take your suit jacket off).
A tailored navy, heather gray, or black, lain or pinstriped suit with either ants or 23-25 –inch skirt (falls right above or at knee).
Black, dark navy, or sheer hose.
Hair: trimmed regularly and simply styled.
Manicured nails are a must.
Type #2 dress for an interview: Creatives
Creative careers allow you to choose clothes that are more expressive, more free-flowing (your dress for success if you work in fashion industry, magazines, television, advertising, decorators, musicians, makeup artists, actors, dancers, artists, and so on). Choose these professions and be yourself with you personal style – the more designer vintage, the better.
What to wear for an interview and job:
Designer Lenard Matias recommends:
Thinking of dress for success, dress appropriate to the interview with a dash of fabulousness. For example: I have a very long Donna Karan tuxedo jacket and pants (no satin trim). I would wear that with simple loafers with no socks or chick sandals, a simple French-cuff white shirt (starched) with fabulous cuff links. Then I'd unbutton the neck and have some fabulous ethnic jewelry around my neck. I don't like to wear a tie unless I have been requested to. The key is to look smart but also not to lose the individuality, always have one piece of fabulousness.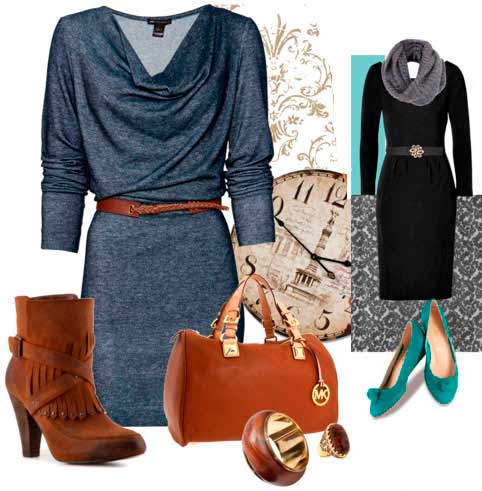 Type #2 dress for an interview: Face to Face
Salespeople, managers, real estate agents, teachers, travel agents, and so on. You are always trying to warm people up to buy/hear/listen to what you are trying to sell/tell/share with them. You can push then away if you dress too above or below their income level. You want to match wardrobe choices as much as possible with those of the customer (not the student!) you are trying to attract. Teaches should wear easy-care, comfortable clothers. Do not match what students wear – this is inappropriate. Comfort is a key for an interview wear. If you are comfortable, then your client/customer/student will be comfortable around you.
What to wear for an interview and job:
Here you can wear elastic waistbands in skirts and pants if you choose.
Double-knit tunics and pants or skirts.
Fluid jersey cardigans and sheath dresses.
Washable silks.
Linen jackets, pants, and dresses.
Trench coats.