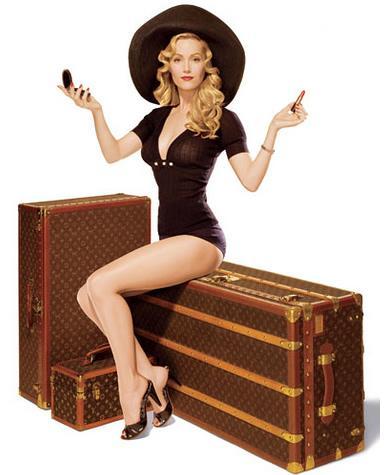 Tips to Help You Pack for a Trip
Going to travel? Here are some tips to help you pack for a trip. As you pack, think about what you'll need on the trip and what you will really wear once you get to your destination. And always buy luggage with rubber wheels (plastic ones break easily). Check TV, newspaper, or websites (www.weather.com) to get weather information.
Here are list of essentials pared down to the following for a one-week getaway:
–       1 fluid jersey johnny collar shirt
–       1 comfy pair of lounge pants in matte jersey
–       1 short cotton skirt
–       1 camisole for layering
–       1 black cardigan
–       1 colorful pashmina shawl (keep it out for the plane/train/bus ride)
–       1 boatneck sheath dress, printed or solid
–       2 white crisp shirts
–       1 pair of comfortable walking/running shoes
–       1 pair of strappy sandals
–       1 rolled-up trench coat or windbreaker
–       1 collapsible umbrella
–       1 unitard and light sweatshirt
–       1 jagging bra
–       1 swimsuit
–       1 small black nylon purse/bag for day trips (Longchamp makes a variety of sizes that are perfet for travel and look simple yet chic. Buy one for yourself and don't forget to tell your girlfriends too!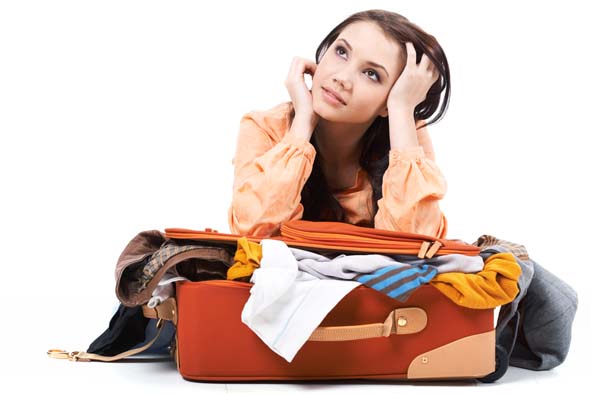 Tips and ideas for travel packing
Always wear comfortable shoes you can slip on and off during travel. Taking off your shoes and stretching your feet keep the circulation moving in your legs so they won't cramp up or fall asleep.
Take on the plane or in the car:
1 qt. water bottle
Facial moisturizer
1 interesting for you book
Magazines
1 package of baby wipes
Lip balm
Sunglasses
Ponytail bands
Pen, paper
Snack (like homemade gorp or trail mix)
Idea for travel packing: One of my favorite suitcases is the Louis Vuitton garment bag. Why? It fits twenty outfits, it's durable, and it has a lifetime warranty. Other great travel bags: Land's End 22-inch Pullman case; Land's End wheeled duffel; a Tumi rolling bag.