Romantic Style for girl
You are the girl who hates jeans and prefers to wear a flowing feminine skirt and a pretty blouse. You always pay a great deal of attention to details like choosing your earrings, the shapes of your collars, and the colours of your tights. Tiny tucks, pleats, gathered skirts and billowy sleeves will always attract you.
If you want your clothes to look pretty, cool, and elegant then consider the pastel spectrum.
The Romantic girl should avoid classically tailored styles, even for work, which make you look and feel boring. Instead you can opt for softer cuts which are more feminine, but still professional.

Romantic Style Fashion

Very cute and comfy.

Girl in a Romantic Style.

"i love to wear ruffles and pastel colours and lace".
"The dress is pretty and the fabric is super soft".
"This dress is beautiful."

The quality of the fabric is very good, also the very nice and flattering design.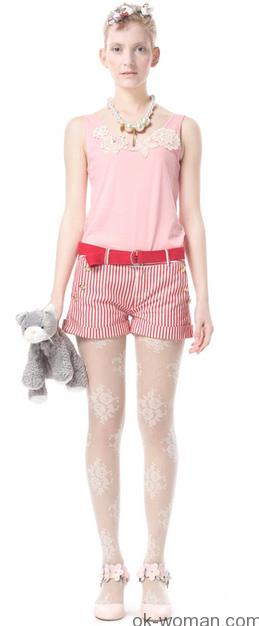 Just what wear what you like and dont worry about it.
Your fashion style is your style that you like, there's no specific name or label for it.
teenage girl
Would you like more romance in your life? Of course you would! What girl wouldn't?
Models, actresses, and even music divas have shown us how antique lace on the cuffs of a long-sleeved white blouse can make it mysteriously romantic. And what girl hasn't dreamed of wearing a billowing, gauzy skirt that gives her the romantic air of a dancer?