FLORAL AND ORIENTAL Top fashion trends
Flowers dominated the catwalks this season, from sixties-styled daisies to show-stopping full-blown blooms. Our floral print is a heady combination with the oriental trend, fusing bright colours, emerald greens, fuschias, yellows, and floral art. The result is exquisite and wonderfully feminine.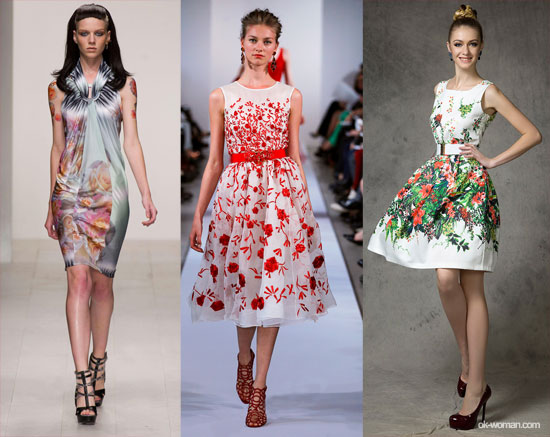 MONOCHROME Top fashion trends
Another classic trend embraced this season is monochrome, a concept that can so effortlessly appear crisp and sharp, especially when combined with the more mature, tailored look hitting the catwalks.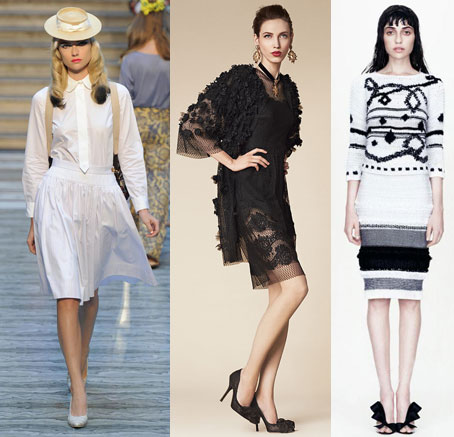 STRIPES Top fashion trends
Stripes always guarantee a fresh summer look. On the catwalks they were mainly thick and horizontal, but we chose to keep ours full of light, using coral and turquoise tones against a white base. It's a classic design with a twist; coral and turquoise look great on everyone and the angles of the stripes are extremely flattering.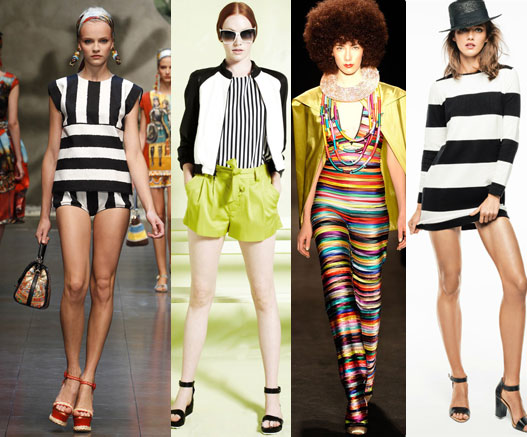 ZIG-ZAG and GRAPHIC PRINTS Top fashion trends
From floral to geometric, stripes to snakeskin prints dominated the catwalk.
Striking zig-zags and graphic prints were particularly popular and have been embraced this season at Ingenue. Great large graphic chains look clean and bold on our Lotte dress, which is perfect for power dressing at work, whilst our classic zig-zag prints in a range of blues and reds look especially fresh for spring/ summer on the Erin shirt dress.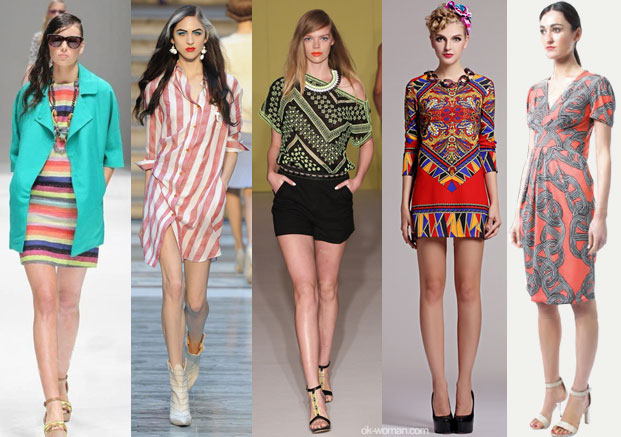 PRINTED TROUSERS Top fashion trends
Continuing with the season's love of prints, trousers in bright, bold patterns were my favourite way of wearing the trend. In my collection, I wanted to create something new and unique, so I pulled inspiration from a variety of sources. For that Italian Riviera look, snake print has won me over, with its ability to seem understated next to past season animal prints. We have fused our individual snake print with aqua, pink and orange hues, which looks particularly modern and sharp in our Cassidy trousers. With some neutral heels and a simple vest top, printed trousers are a great way to update your look for the season.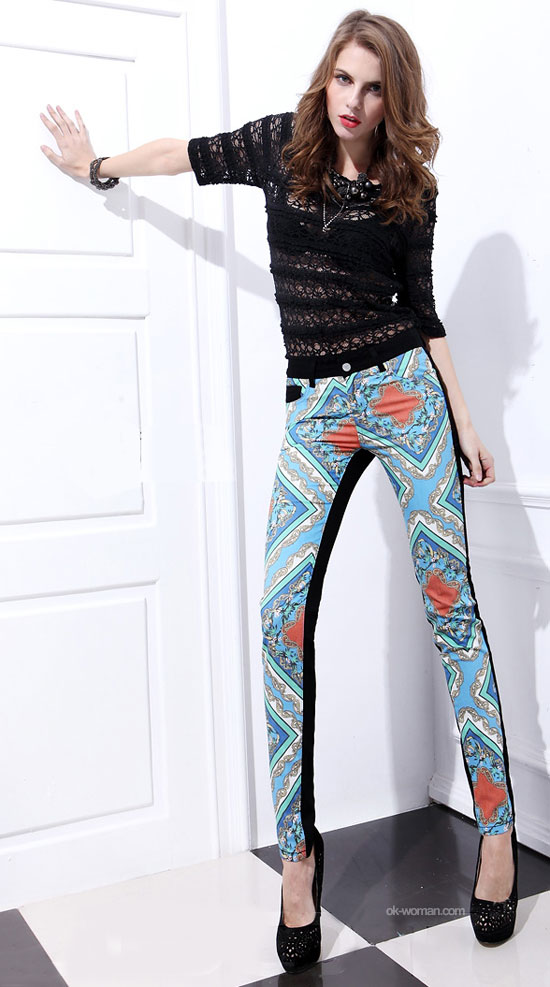 Print trousers spring summer 2013 top trends fashion

Jeans 2013 spring summer fashion