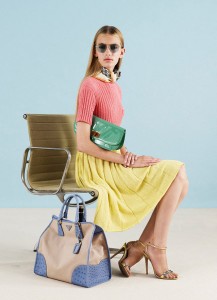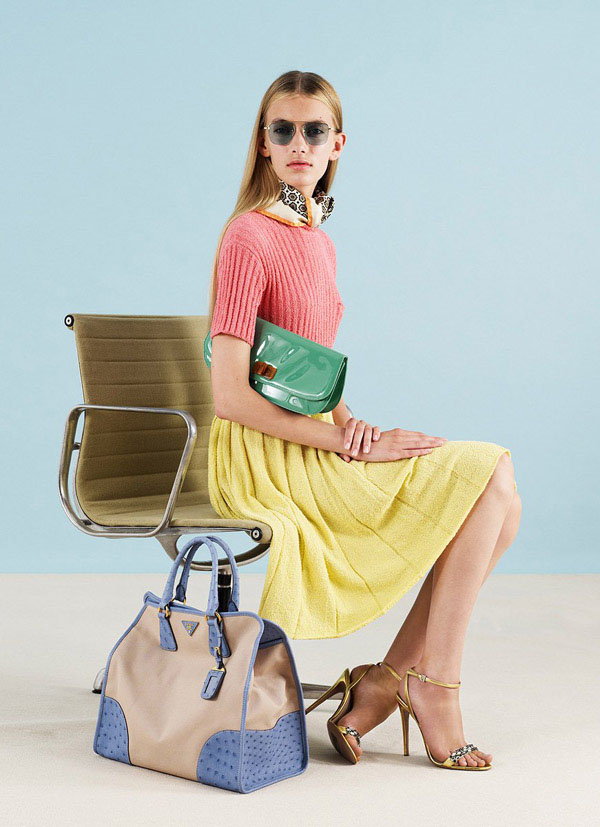 Dear fashion-monger and lovers of Prada, we are happy to present you a spring Cruise Collection Prada 2012.
This collection immediately took my admiration. What beautiful dresses in style retro, such a beautiful and exciting. There is an interesting mix of prints from peas to flowers. You will also see games of various shades from black to muted pink, yellow and orange. All models of the Cruise Collection Prada 2012 are very elegant and feminine.
This is truly a very interesting presentation of the Cruise Collection Prada 2012. The models are sitting in a chair, not standing as we are accustomed to, and that only attracts more attention and animates the flow of clothing. It creates a kind of image of girls as if they were applying for a job or just came for interview. It seems that the girl got here on a time machine right from the 1950th.
Please, pay attention to their shoes and bags too, because they will not leave you indifferent.
And here is the Cruise Collection Prada 2012: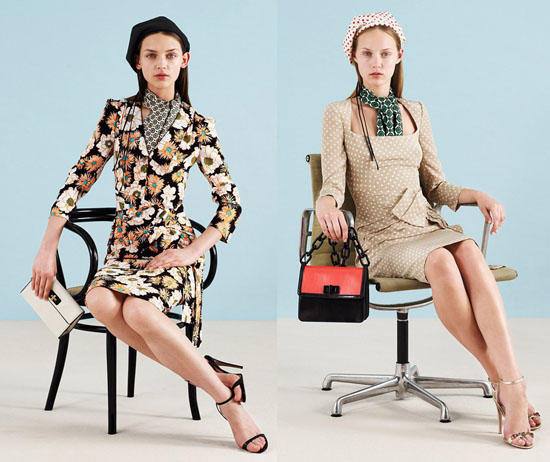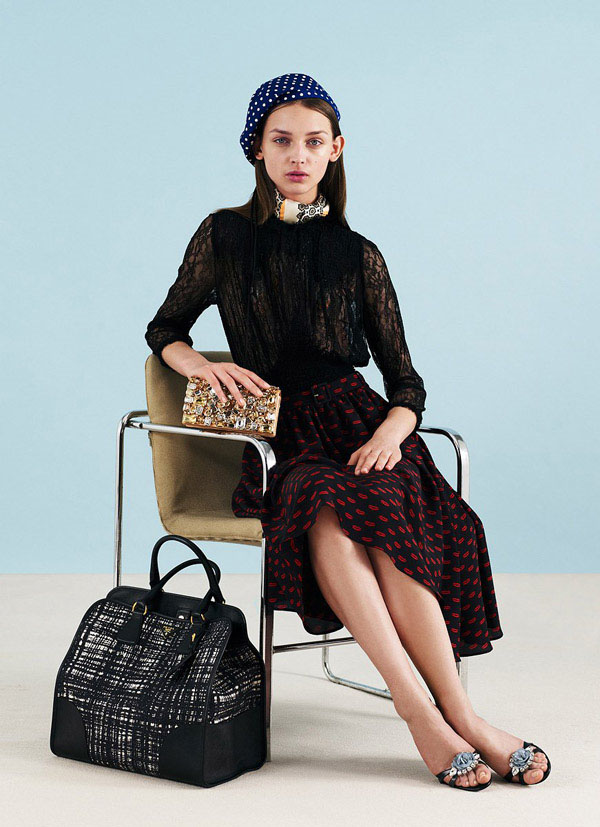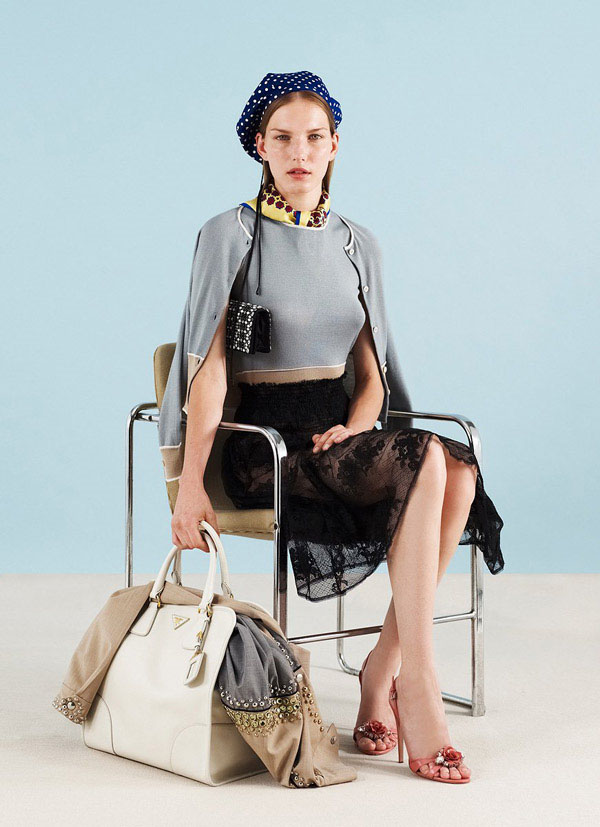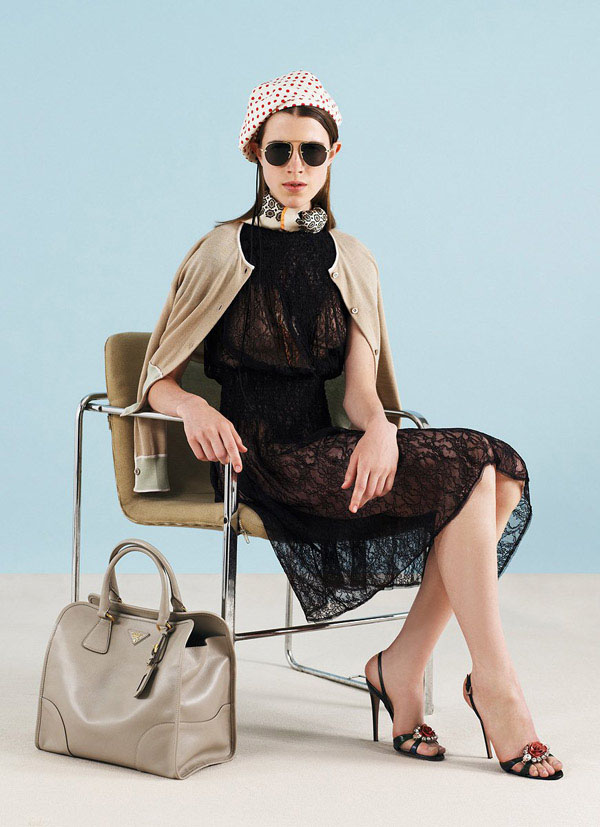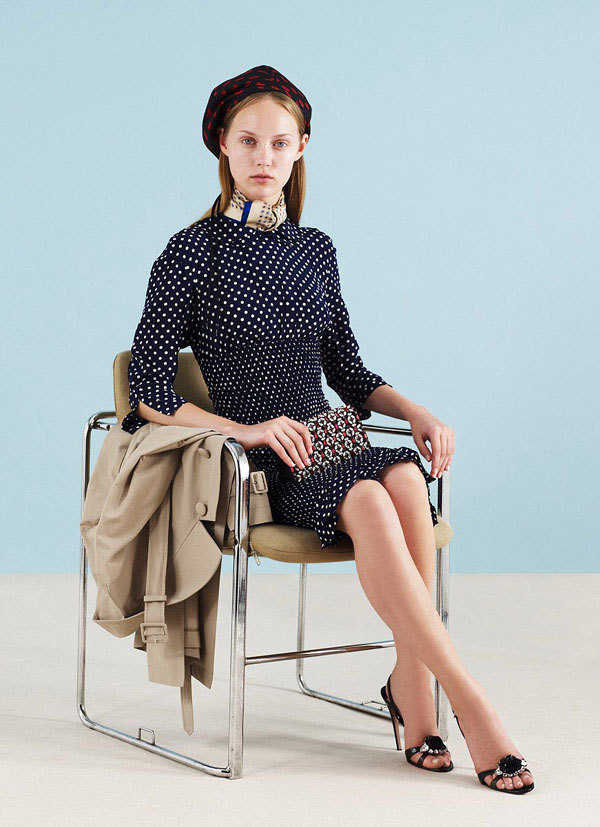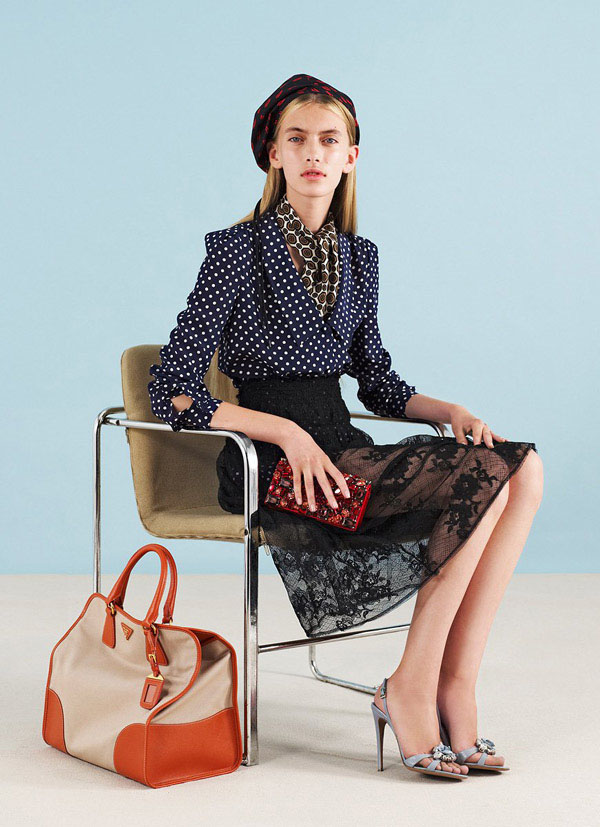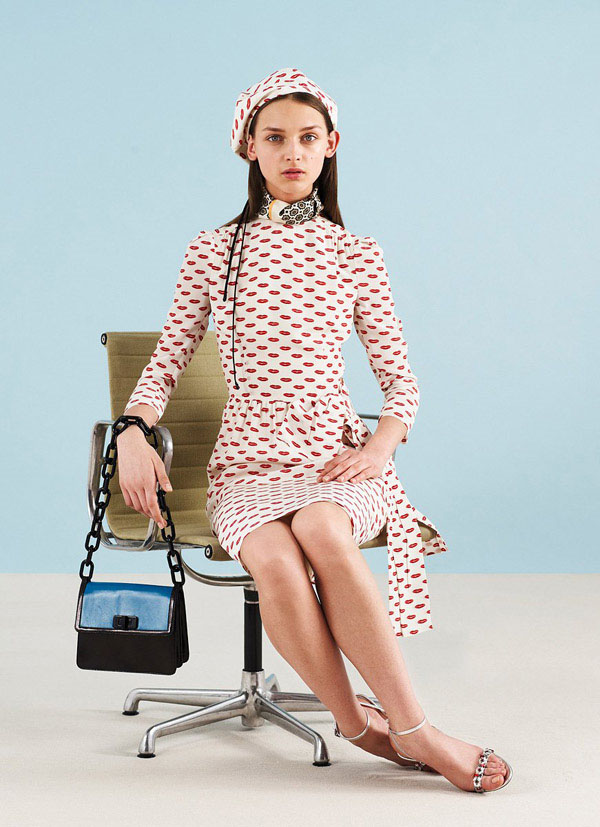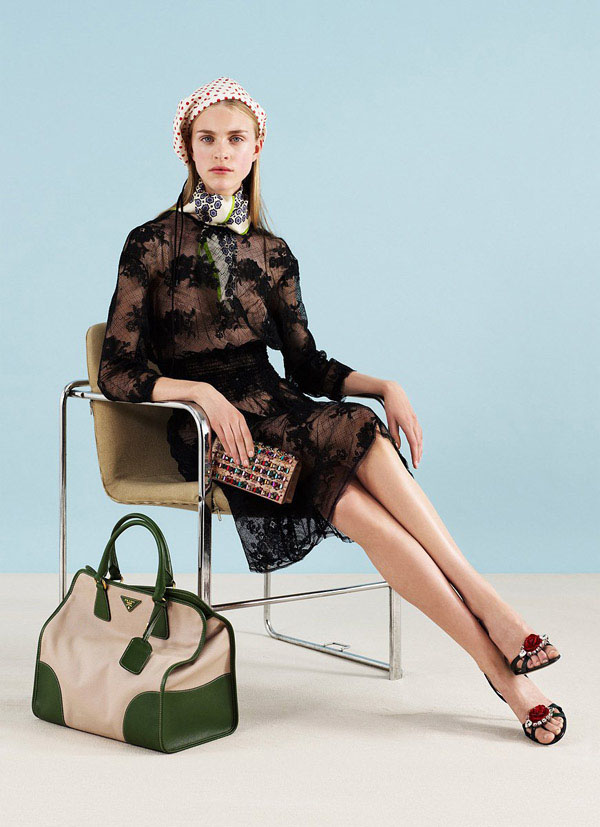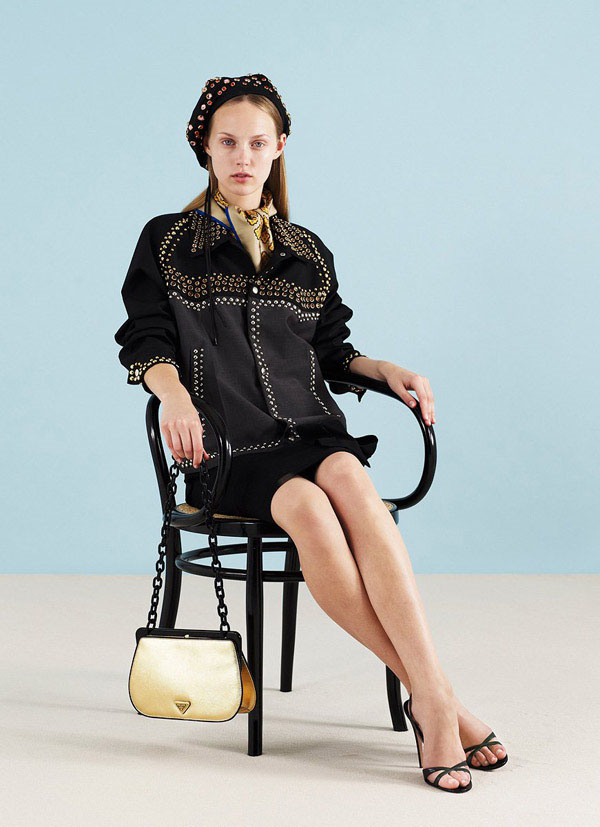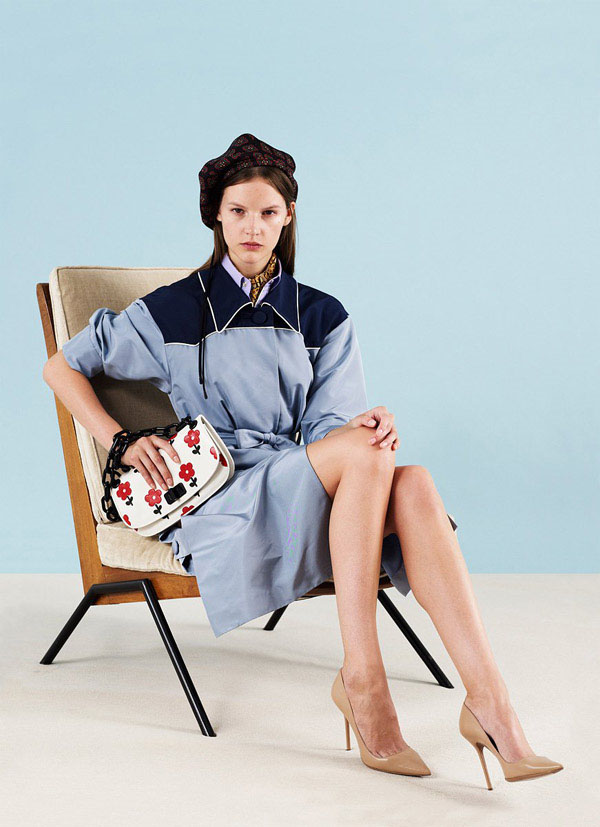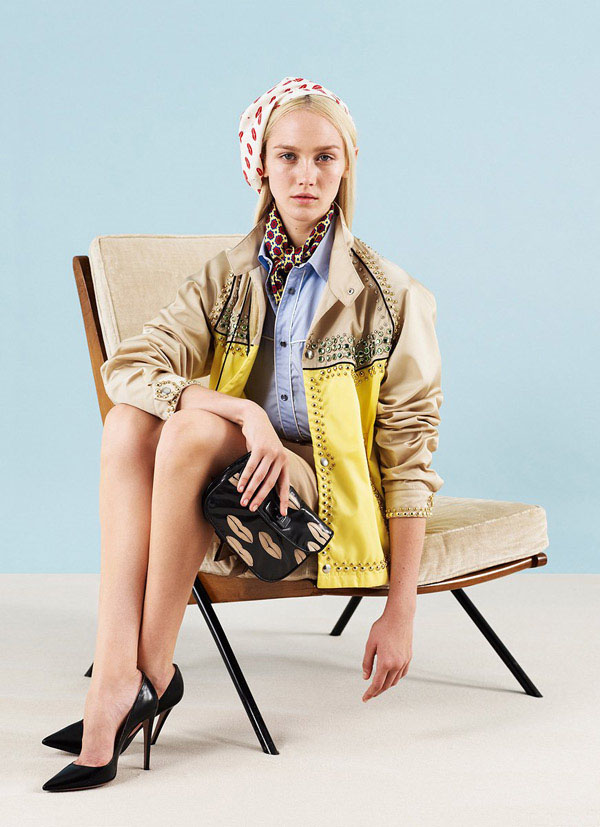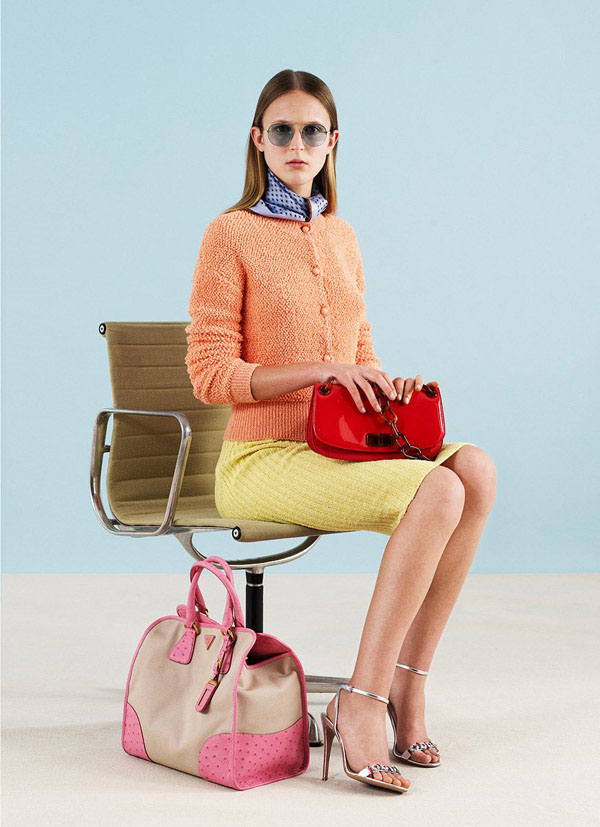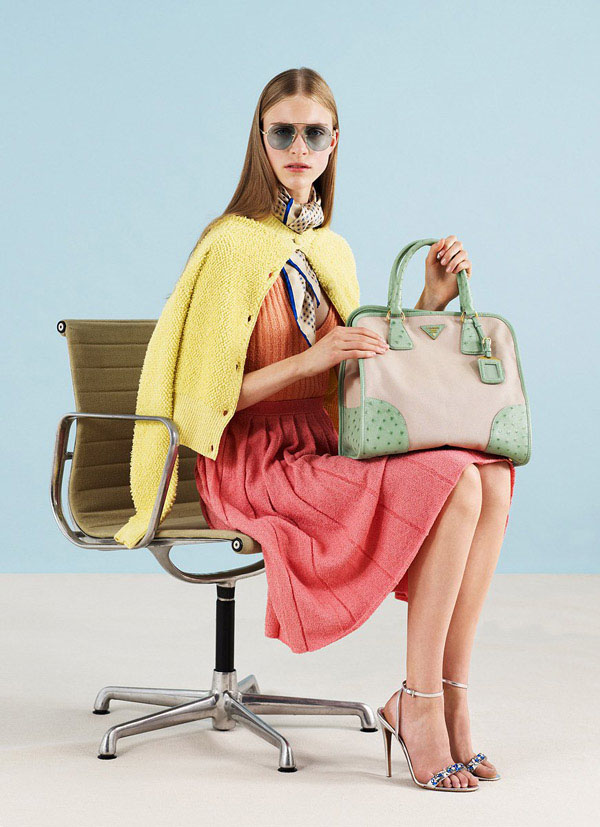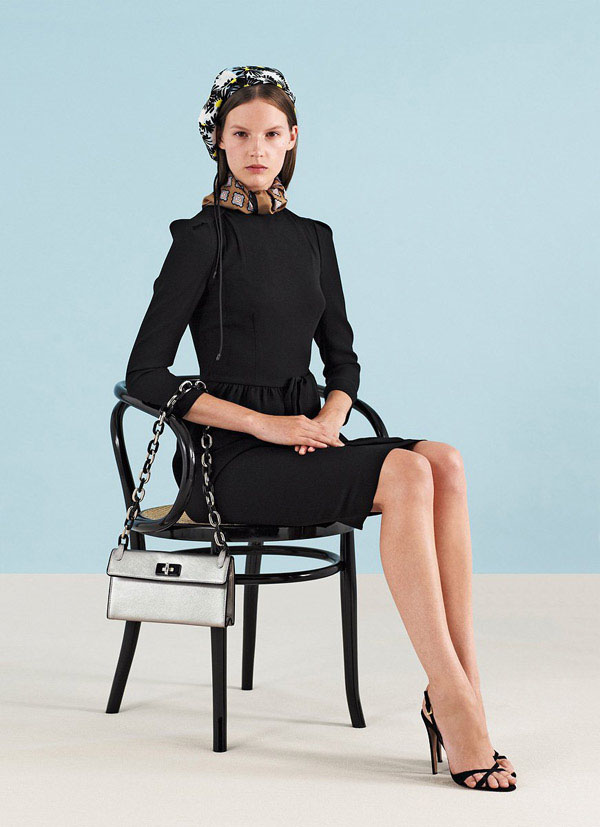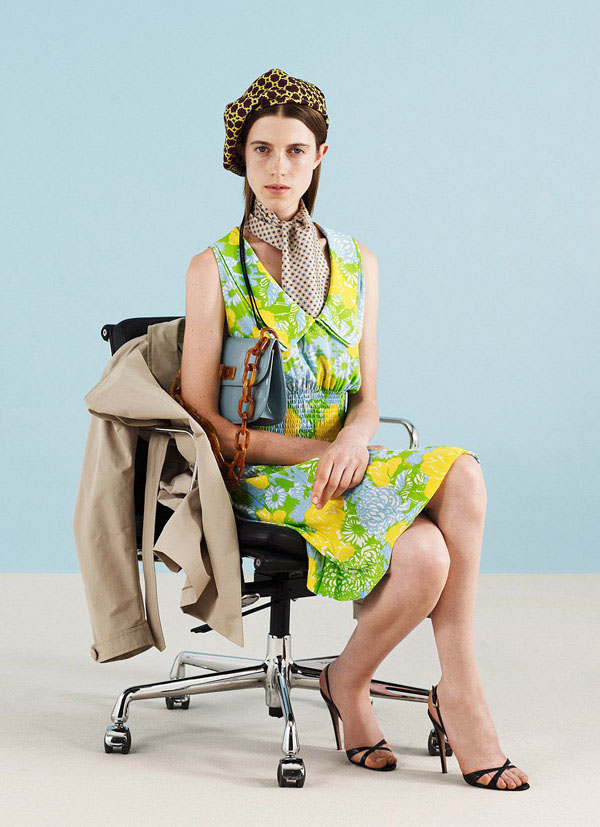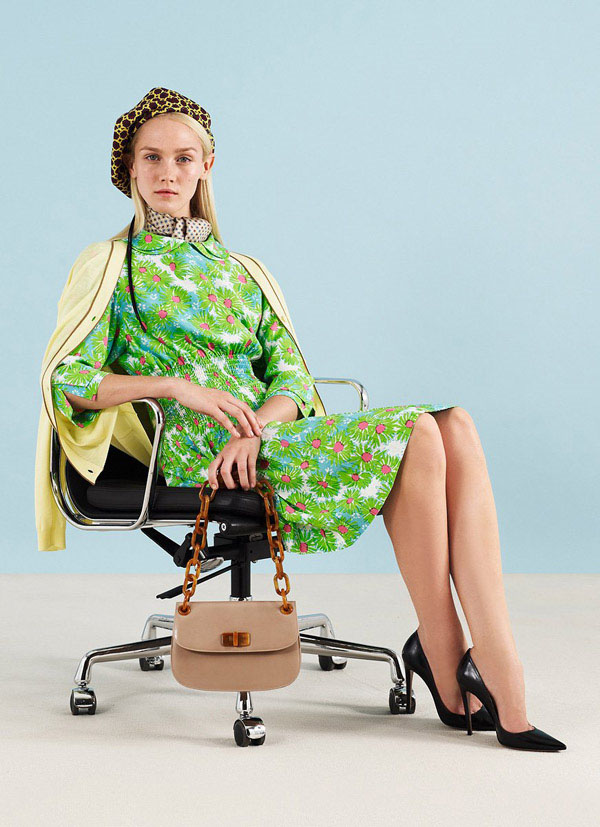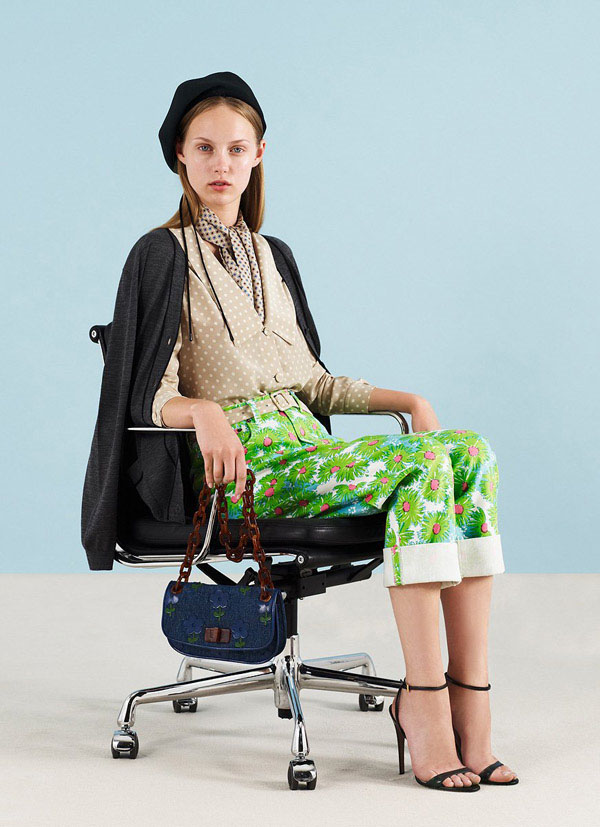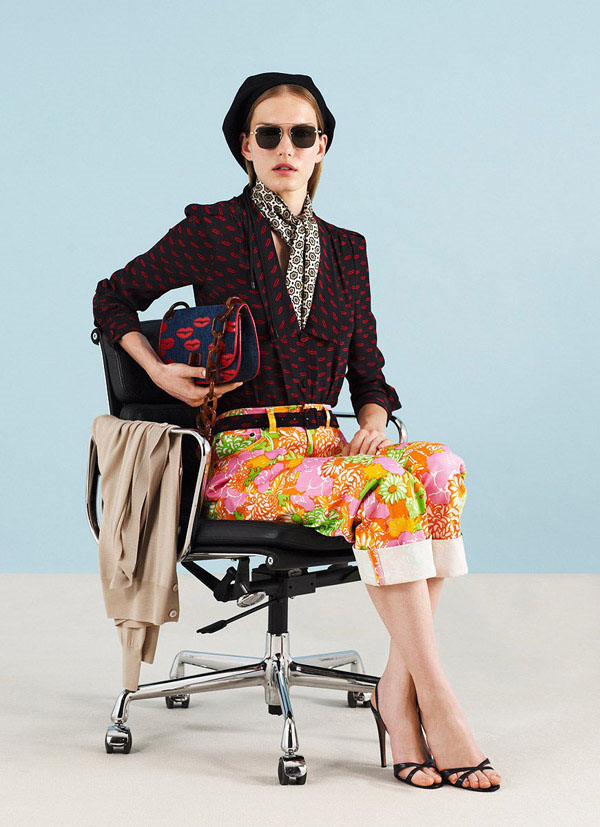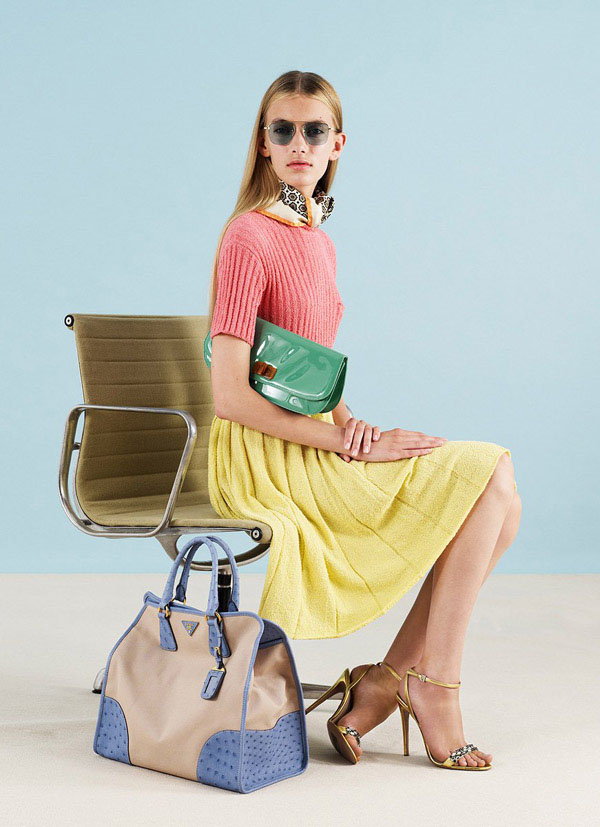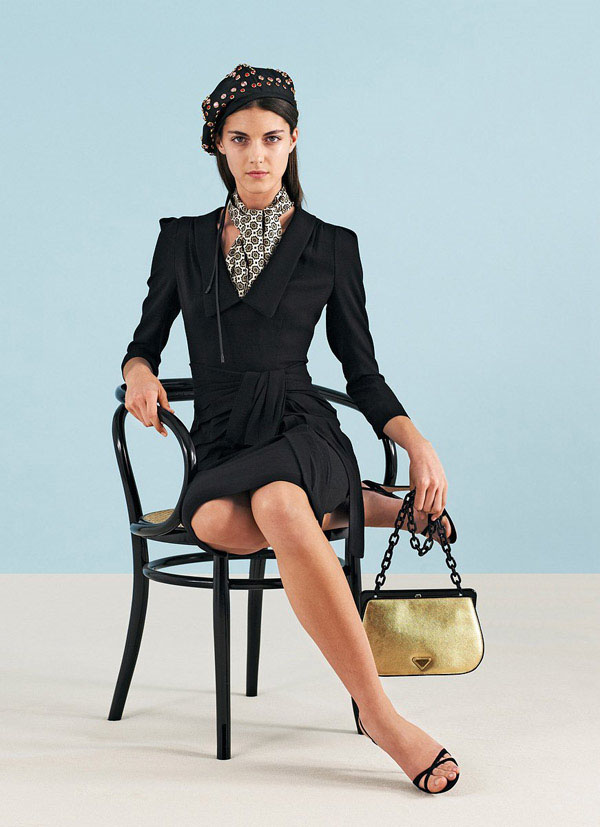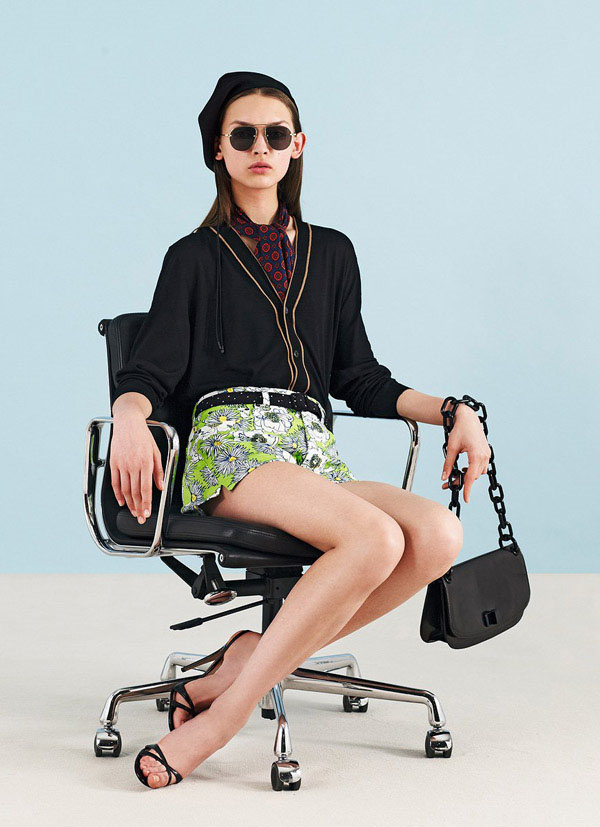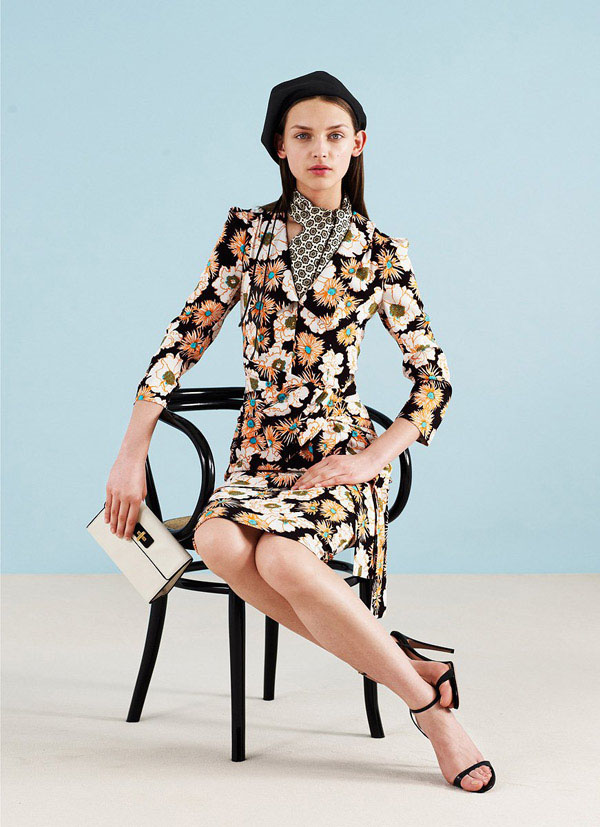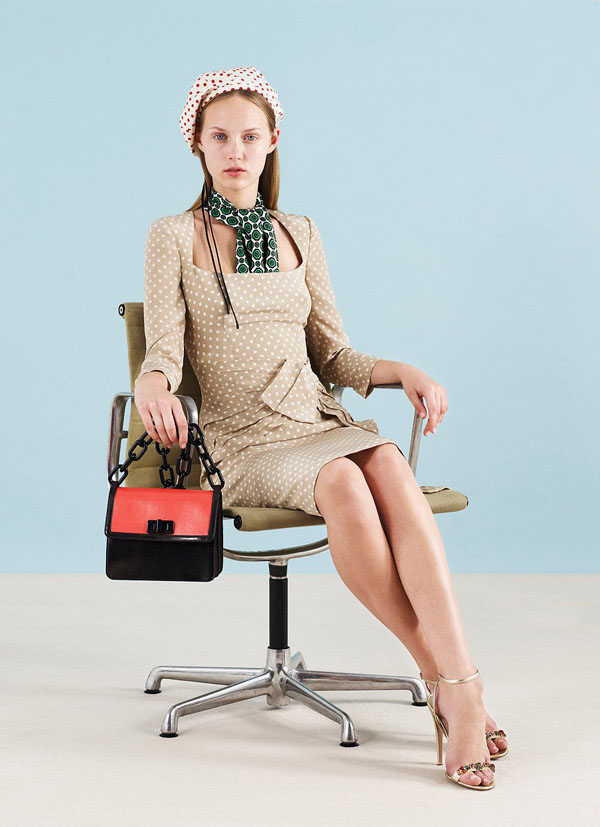 Cruise Collection Prada 2012