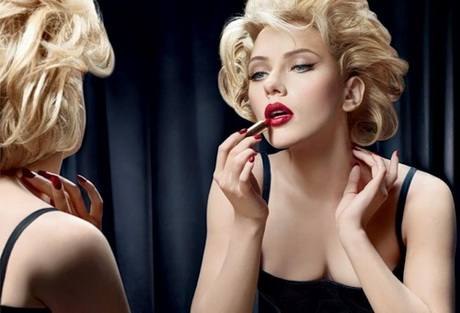 1. The first and perhaps the most important secret of the perfect makeup is properly clean the face before applying the makeup. You can do this in two ways. Either wash your face very well or clean face with a special facial cleansing lotion. Next, use the wet wipes to remove cleanser from the skin in order to avoid unnecessary effect of "oily" effect.
2. Foundation is another very important secret of the perfect makeup. Select your foundation very carefully, considering your skin type. Remember foundation should be applied not only on the places where we usually do it (the forehead, chin and nose), but also on the eyelid. With this preparation our shadows and pencil will stay much longer than on oily skin without it.
3. Our foundation needs a good "fixing dry." Therefore do not neglect the powder, but do not overdo it. Using a sponge or a special brush for powder, apply a minimal layer of powder on the oiliest parts of the face. The choice of color powder also requires your special attention. It should be lighter than tone of your foundation.
4. After we prepared the skin with foundation and powder blush will add a natural light.
5. Applying eye shadows. Palette of shades will be perfect for it, you can always to choose the right one. Carefully apply selected eye shadows on the upper eyelid with your fingertip or a brush. Play with shades, but don't use colors from too different palette, unless of course you want to look much older than you are, and at the same time quite vulgar.
6. Applying the eye liner on the very edge of the eye lids. The line need to be tightly closed to the lashes. Make sure that the tip of your eye pencil is always sharp or use a liquid eye liner.
7. A little accent on the eyebrow is another secret of the perfect makeup. First make a touch up of the eyebrow with the stroke movements by using special pencil which must be the half-tone darker than natural color of your eyebrows, and afterwards comb eyebrows with a special brush. And remember, the main thing is not to overdo it!
11. The mascara. Select the required ink for your mascara, tighten the lashes, paint it with the brush and well comb. Beautiful lashes have always been one of the great secrets of the perfect makeup.
12. And the last secret of the perfect makeup is a lipstick. Relax your lips and slightly open the mouth. Next, apply the lipstick from the edges of the lips and stretch mouth into a small smile, in order to properly distribute the lipstick. The best way to apply lipstick is by using a thin brush.
Be compelling in any situation! And a perfect make-up will help you in it …